2016: Why Christians Should Pay Attention to the Upcoming Election
Editor's note: This article was published in the July 2015 edition of Charisma Magazine and co-written with Troy Anderson, the executive editor of Charisma.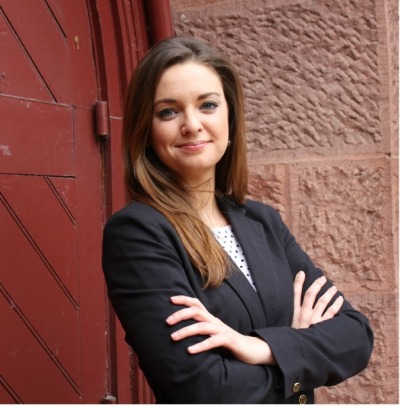 As he walked onstage, the large crowd gathered at The Awakening 2015 conference stood in honor and applauded the son of world-renowned evangelist Billy Graham.
Addressing the audience at Faith Assembly in Orlando, Florida, Rev. Franklin Graham said he didn't have to tell anyone that America "is in trouble."
"You know that, and I think what happens is people after a while just kind of give up," the president of the Billy Graham Evangelistic Association said. "They think, 'Well, what can I do? It just seems like things keep getting worse and what can I do?"
But instead of giving up hope and disengaging, Graham said now is the most important time to pray and to become politically active because "there is a battle to fight" against "Satan and his demons and let me tell you something: They have gotten their way … into every level of our government, and we've got to speak up."
"If you don't like who your government is then you need to stand up and vote for Christians and get Christians to run for office, starting at the local level and filling government up with a generation of Christian men and women who aren't afraid to take a stand for God and His laws and His principles," Graham said.
"Now, some people would say, 'Franklin, You're a lot more harsh than your father. Your father wouldn't have done this.' When my father was born, the Ten Commandments were on the walls of every school in America. When my father was born, the teachers still led classes with the Lord's Prayer. … We're going to lose everything if we don't get involved in this next election, and we only have this next election, I think, for our voices to be heard."
As the 2016 U.S. presidential election gears up, faith and political leaders are calling on ministers to speak up about the nation's critical issues and encourage their congregations to get politically active. They are also calling on Christians, who historically have had an abysmal voter turnout record, to not only vote in this election, but to run for political office and make their voices heard in the public square.
These pleas come as candidates on both sides of the political aisle are tossing their hats into the ring along with making hefty promises of solutions to an array of national problems.
Presidential contenders vying for the Republican nomination include former Arkansas Gov. Mike Huckabee, Dr. Ben Carson, Texas Sen. Ted Cruz, Kentucky Sen. Rand Paul, Wisconsin Gov. Scott Walker, as well as Florida's former Gov. Jeb Bush and Sen. Marco Rubio. On the opposite side of the ropes, former Secretary of State Hillary Clinton stands practically unrivaled for the Democratic nomination.
As front-runners emerge, one thing is clear: the election of 2016 is a pivotal one and the chosen candidate could have the power to help change the troubling trajectory of America.
"A president sets the tone and frames the issues," Huckabee told Charisma. "A president who believes that America is the result of God's providence and that it's sustained by dependence on Him will create a very different atmosphere from one who has 'a form of godliness, but denies the power thereof.'"
The presidential election isn't the only imminent shift in political power. High-stakes Senate races are set to take place in Florida, North Carolina, New Hampshire, Pennsylvania, Wisconsin and other states.
In the coming elections, political analysts and news channel contributors will debate over which societal ill is most responsible for America's decline. Each will have an opinion on which candidate is best suited to solve the problems. But don't be fooled. In this election cycle, neither politics nor politicians can save America.
"At 62 years of age, I've lived long enough to learn that neither the Democrats nor the Republicans can turn this country around; no political party or politician is the answer," Graham told Charisma. "The only hope for this country is Almighty God and His Son Jesus Christ."
A Historic Election?
America's faith and culture leaders agree that what makes 2016 possibly the most important election in American history is not the severities of its socioeconomic problems, but rather the depth of spiritual decay into which the American people have fallen.
"I stand convicted and convinced that the 2016 presidential election will emerge as the most important election of our lifetime," says Rev. Dr. Samuel Rodriguez, president of the National Hispanic Evangelical Association. "This election serves as a clarion call for every Christ follower to vote and advance the Lamb's agenda with the understanding that today's complacency is tomorrow's captivity. Let us vote, not as white, black or brown people, but as people of the cross."
Mathew Staver, founder and chairman of Liberty Counsel, agrees: "2016 is a very critical point in the survival of America, not just another election."
David Lane, founder of the American Renewal Project, says courage is needed now more than ever "for charity toward wickedness is the fashionable vice, and indifference to moral evil is the crowning virtue of this age."
The Politically Incorrect
It's a struggle to admit that America is in decline, isn't it? As Christian citizens, we want to affirm our elected officials and remain supportive of their chosen paths of leadership. But as Washington, D.C.'s officials consistently fail to resolve the public unrest, it is becoming harder to ignore that America daily advances closer to her tipping point.
"We have abandoned our constitutional republican form of government and we are entering into a soft despotism," warns Matt Barber, a popular cultural analyst and an attorney concentrating in constitutional law.
"We are in dire straits. In this election leading up to 2016, we have got to elect in this nation a statesman," Barber says. "Somebody who has a clear understanding of our history, of our founding principles, and who will implement in public policy and in position as the chief executive our constitutional republican form of government and get things back to how they were intended to be because they have worked quite well for us until now."
Now, citizens watch as the $18 trillion national debt climbs. Small business owners suffocate under government bureaucracy and ever-increasing regulatory red tape. According to Gallup, each year 70,000 more American businesses close. Meanwhile, little is done to balance the federal budget or encourage innovation and entrepreneurship.
Every day a staggering 4,000 unborn Americans are denied the right to life, yet proponents of such genocide are heralded as pro-women, liberated and progressive. According to the U.S. Census Bureau, about 24 million children in America are growing up in fatherless households. Marriage, an institution that provides the stable bedrock for our society, could be demolished with one quick swipe of the U.S. Supreme Court's pen. Meanwhile, churches and Christians, afraid of being deemed offensive, scurry to accommodate current cultural trends only to disregard Scripture and claim the Bible sanctions same-sex marriages in the process.
Although headquartered more than 10,000 miles away, militant Islamists threaten American national security on a consistent basis. Whether ISIS in Iraq and Syria, Boko Haram in Nigeria, Hamas in the Gaza Strip, Hezbollah in Lebanon, or al-Qaida in Afghanistan, each has declared jihad, or holy war, against the U.S. Yet, as these terrorist groups kidnap, rape, torture and kill Christians and other religious minorities, the Obama administration refuses to properly acknowledge the Islamic religious motivations behind their ever-increasing terror.
International relations weaken between Israel and America. After Israeli Prime Minister Benjamin Netanyahu's victory in the March 2015 elections, President Obama said he would "reassess" relations with America's long-time ally and the longest standing democracy in the Middle East. Tensions, and talk of potential sanctions, between America and Israel arose due to Netanyahu's public rejection of participating in the establishment of an unjust Palestinian state that is committed to driving the Jewish people into the sea.
Chelsen Vicari serves as the Evangelical Program Director for the Institute on Religion and Democracy. She earned her Masters of Arts in Government from Regent University and frequently contributes to conservative outlets. Follow her on twitter @ChelsenVicari.