6 Key 2018 Midterm House Races to Watch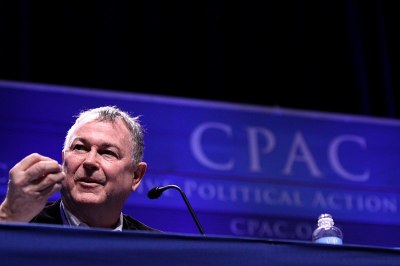 1. California's 48th
There is an effort in the liberal state of California to defeat Republican members of Congress in California's traditionally conservative districts.
The Democratic Congressional Campaign Committee earlier this year released a list of 61 Republican seats (that has since been expanded) that it was looking to overturn and seven of them were from California.
One of the names on that list was one of President Donald Trump's biggest supporters in the lower chamber, Rep. Dana Rohrabacher, a 71-year-old conservative who represents California's 48th District based in Orange County.
Rohrabacher is known for his stances against illegal immigration and has taken some heat for his support for better U.S. relations with Russia and President Vladimir Putin.
Rohrabacher is going up against Democrat businessman Harley Rouda.
According to a Monmouth University poll of likely voters, Rohrabacher has a 2-point edge over Rouda in a standard midterm election. However, Rouda has a 2-percentage-point edge over Rohrabacher in a "Democratic Surge" election.
Rouda is a first-time candidate, while Rohrabacher has a lifetime 75 percent score with the conservative lobbying group Heritage Action. Rohrabacher has a 89 percent score from the social conservative lobbying organization Family Research Council Action during the first session of the current Congress.