6 Key 2018 Midterm House Races to Watch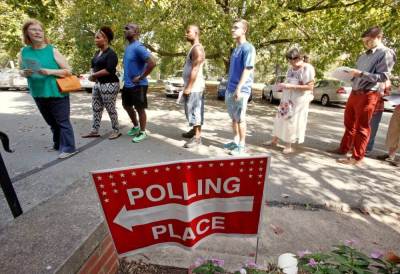 As the 2018 midterms arrive Tuesday, many experts are predicting that the Democrats are likely to regain control of the 435-seat House of Representatives.
The ABC-owned political polling analysis website FiveThirtyEight gives Democrats a six-out-of-seven chance at retaking control of the lower chamber.
While reports have indicated that Republicans are likely to maintain control of the Senate, Republicans only hold a 23-seat majority in the House.
David Wasserman of the nonpartisan Cook Political Report believes that Democrats are "poised" to pick up anywhere between "25 and 40 seats."
The Cook Political Report also lists 29 House races as "toss-ups" with only one of those races being an office currently held by a Democrat.
All this comes as statistics show that incumbents in the House tend to win their elections at a rate that often exceeds 90 percent. In 2016, House elections had a 97 percent incumbency rating.
With all 435 House seats up for grabs, the following pages contain six key House races to watch on Nov. 6.