6 Key 2018 Midterm House Races to Watch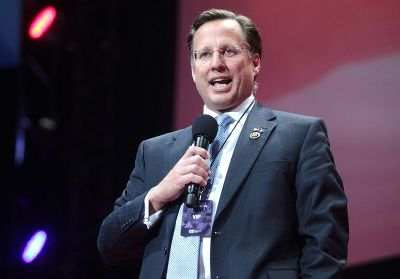 6. Virginia's 7th
The country was stunned in 2014 when Tea Party candidate Dave Brat beat sitting House Majority Leader Eric Cantor in the primary election for Virginia's 7th district.
Although he would go on to become the district's next Congressman and win re-election by 15 points in 2016, it appears now as though Brat could be in danger of losing his seat to Democrat challenger Abigail Spanberger.
A Christopher Newport University poll from mid-October (which had a 4.2-percentage-point margin of error) shows Spanberger with a 1-point advantage over Brat in a likely voter model.
A Monmouth University poll from mid-September had both major party candidates with 47 percent of the vote in a standard midterm model. But in a "Democratic Surge" model, the data shows Spanberger with a 3-point lead.
Yet, a New York Times/Siena College poll from late October shows Brat with a 6-point advantage among 253 likely voters.
Brat is endorsed by the leading pro-life lobbying organization Susan B. Anthony List and has received a 100 percent score from the social conservative Family Research Council Action since joining Congress. Spanberger is endorsed by Planned Parenthood.