6 Key 2018 Midterm House Races to Watch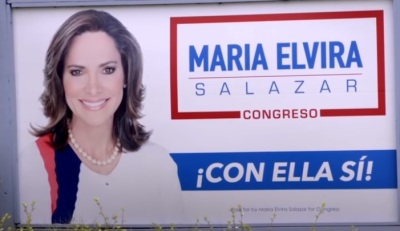 2. Florida's 27th
With Republican Rep. Ileana Ros-Lehtinen not seeking re-election, President Bill Clinton's former Secretary of Health and Human Services Donna Shalala and Republican Spanish-language TV anchor Maria Elvira Salazar are battling it out for the seat.
Salazar, a Miami-born daughter of Cuban political refugees who has worked for CNN Español and Univision, professes to be a Christian mother who "values and nurtures all life from birth to natural death."
Salazar promises to oppose tax funding for late-term abortions and also oppose a "culture of death."
"My votes will consistently protect life, and I will work to ensure that abortions become the exception, not the rule," she states on her website.
A New York Times/Siena College poll of 542 likely voters from October (with a 5-percentage-point margin or error) gives Shalala a 7-point advantage. An October Mason Dixon poll of 625 likely voters (with a 4-point margin of error) showed Salazar with a 2-point advantage.
Earlier this month, the National Republican Congressional Committee redirected $1.5 million to Florida's 27th district to aid Salazar in the race.