3 Reasons Why Strong Women Are Vital to the Church: Moody Bible Professor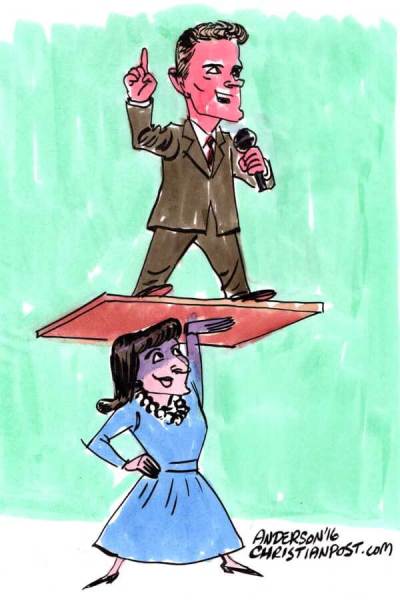 There are three main reasons why strong women, as seen in the Bible, are essential to the Church, a Moody Bible Institute professor says.
In a recent post for DesiringGod.org, Paul Maxwell, who serves as a philosophy professor at Moody Bible Institute in Chicago, seeks to dispel the misconception by some that women are meant to be "delicate and quiet."
While it can be easy for Christians to "diagnose" the reason someone may be single, we are doing ourselves a disservice by categorizing women as needing to be quiet or weak, as "Strong women are as vital as strong men to God's purpose in the church," the professor and blogger writes.
According to Maxwell, there are three main reasons why strong women are vital to the Church: they expose evil men, rebuke good men, and raise believing men.
For the first reason, Maxwell points to the story of Jael from the book of Judges, who "drove a peg" into Sisera, an enemy of God's people.
"Thank God Jael wasn't meek and submissive and respectful toward this friend of her wayward husband. She wasn't one to be trampled on. Strong women reject the requests of evil men," Maxwell writes.
Maxwell then describes the Bible's Abigail as a strong woman who has the ability to rebuke good men. In 1 Samuel, Abigail tells David what he needs to hear, and the two eventually marry.
Abigail made David a stronger, more godly person, and in that way all strong women have the ability to lead their partner closer to God.
Lastly, Maxwell details the important role the mother plays in raising children of God.
Although ideally a mother and a father would work together to raise faithful children, sometimes the mother needs to take the reigns and instill a sense of faith in her offspring.
"[…] in an age when fathers often fail to bestow the gift of faith to their children, the future often hangs on the strength of women to do that gospel work," Maxwell writes.
The professor concludes his message by referencing 2 Corinthians 11:7, which describes a woman as the "glory of man."
"[…] men have two choices: to find female strength captivatingly attractive, or to be insecure and intimidated. Real men love strong women, because God's glory is beautiful," the professor concludes.