3 Sudanese Christian Girls Found Guilty of 'Immoral Dress' After Being Forced to Strip Naked in Front of Police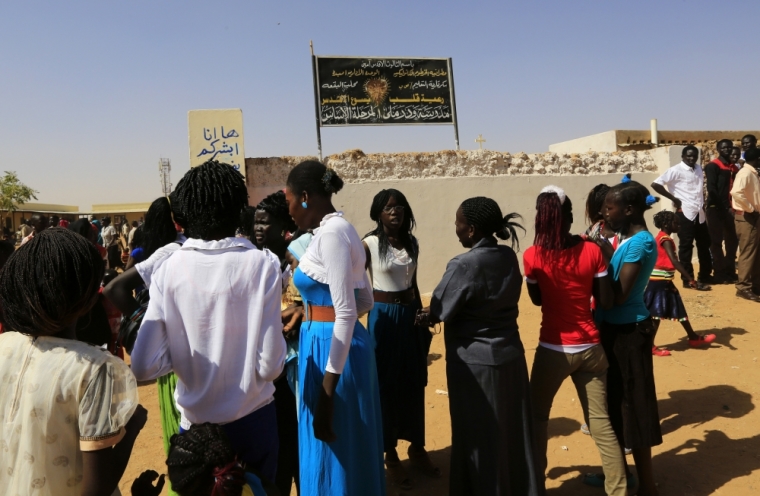 A Sudanese court has fined three Christian girls on charges of "immoral dress" for wearing slacks and skirts on their way home from a Baptist church function in June, while it found four other girls who were wearing similar clothing innocent of the charges, the advocacy group Christian Solidarity Worldwide has reported. During their apprehension, 10 girls from the church were forced to strip naked in front of police who inspected their clothing for compliance with Shariah law.
All seven girls were among a group of 12 Christian females who were arrested on June 25 while on their way home from a service at El Izba Baptist Church in Khartoum simply because they were wearing trousers and skirts, which police deemed to be immoral dress.
Two of the girls were released from police custody without charges, while the remaining 10 were forced by authorities to strip out of their clothes and later charged with indecent dress under Article 152 of the Sudanese Criminal Code. Advocates for the girls said they range in age from teens younger than 18 to early 20s.
On Thursday, seven of the girls were tried separately before three different judges. While four of the girls were found innocent, three others were fined $82 and had it reduced to just $8.
Two other girls have already previously been tried. One was tried on July 6 and was hit with a fine of about $82. Another was tried on July 14 and also fined $82. It was reported that if they were unable to pay the fine, the could be imprisoned.
The remaining girl left to be tried will receive her day in court next week.
"While we welcome the fact that four of these women were found innocent, we question how some have been found guilty when they were all dressed similarly and entirely in keeping with the law and Sudanese customs," Mervyn Thomas, chief executive of CSW, said in a statement. "We are deeply concerned by the arbitrary application of the law and the exploitation of its ambiguity to deliberately target these innocent women."
Although the fines might seem like a slap on the wrist, American Pastor Bill Devlin, who is in Khartoum, told The Christian Post that the girls could have received a more brutal sentencing.
"As I am here in Khartoum, Sudan, being updated on the situation regarding the 12 Christian teenage girls arrested, it is encouraging that this single situation is drawing to a close," Devlin, who pastors the Infinity Bible Church in the South Bronx, said in a statement.
"The attorneys representing these girls did a tremendous job in saving them from getting lashed. My prayer is that the Khartoum government will do all they can to allow all Sudanese peoples to exercise their faith freely. I encourage western pastors to visit Sudan to encourage the church here in Khartoum and tell Sudanese believers that they are not forgotten."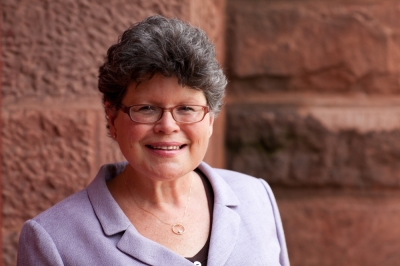 Faith McDonnell, director of religious liberty programs at the U.S.-based Institute on Religion & Democracy, told CP that these girls should have never been arrested.
"While we were happy to hear that four of the young Christian women were found innocent, it is very disturbing that … three [women], who were similarly dressed, were fined for indecency and another is still awaiting trial. [And secondly,] that they were arrested in the first place," McDonnell wrote in a statement.
McDonnell previously told CP that Sudan's constitution states Christians should not be forced to follow indecent dress laws because it is an aspect of Islamic law.
"But as Christians, they are supposed to, under the constitution, have a right to dress the way they want and not according to Shariah," McDonnell said. "Shariah is not supposed to apply to the Christians, but more and more it is being used against them. Some were wearing skirts, so I don't know what they consider immoral."
McDonnell continued by saying that this incident is even more proof that the Khartoum government is targeting Christians and restricting religious liberty to minorities.
"This incident is just another example of the Khartoum regime's ongoing harassment of Christians when they are not outright persecuting them. It is an intimidation tactic of the Islamic regime to try to discourage Christians from attending church," McDonnell asserted. "After all, ICC-indicted war criminal President Omar al Bashir has declared that there is no room for Christianity in this Shariah-dominated country. In addition, it is not a coincidence that these are Nuba girls and women of African ethnicity — part of the community of Sudanese marginalized by the racist Arabist regime."
As previously reported by CP, two Presbyterian South Sudanese pastors were imprisoned in Khartoum for over seven months and charged with a plethora of crimes against the government, which are punishable by death. On Aug. 5, they were released from prison and spared from the death penalty, but still were found guilty of lesser crimes and prohibited from leaving the country.
.