3 Ways to Turn Trump Into a Dictator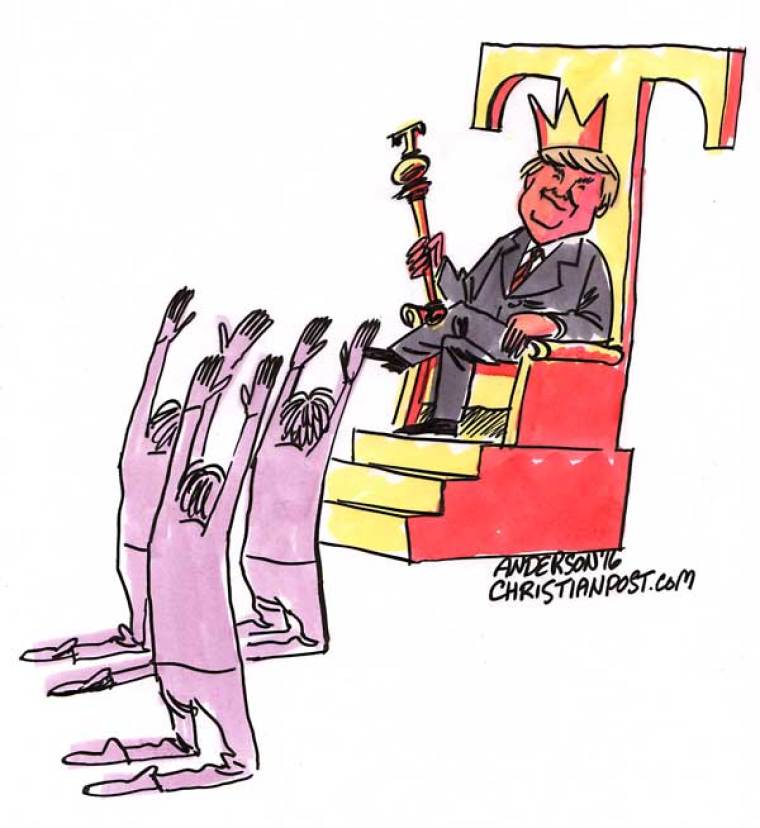 "A dictatorship would be a heck of a lot easier," quipped George W. Bush.
Bush had discovered that it doesn't take much effort for a president to become a dictator. Governing constitutionally requires knowledge, skill, and much political sweat.
Here are three ways to make a dictator of Donald Trump, or any power-holder: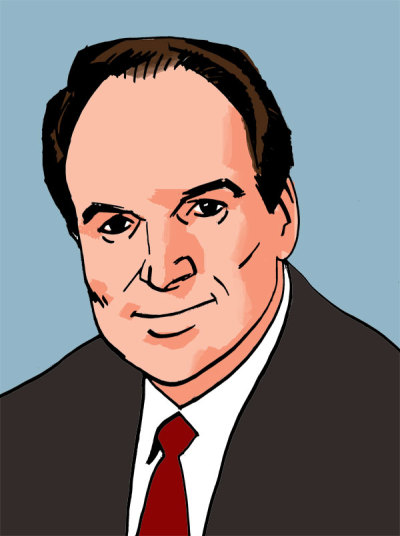 1. Electing a flawed person driven by a hubristic personality who lacks self-honesty will put a potential dictator into office.
Since Jesus of Nazareth never runs for the presidency, imperfect people are all we've got. The recent election showed that clearly. Both Hillary Clinton and Donald Trump could lapse quickly into the dictator role.
George Washington said that he could be overwhelmed with despondency by being "peculiarly conscious of (his) own deficiencies." It takes a leader with such blunt self-honesty to resist the lure of dictatorship.
John F. Kennedy's hubris was so inflated he thought he could turn the West Wing into a personal bordello. Bill Clinton even included the Oval Office in his sexual shenanigans. It was Clinton's penchant for Congress-evading executive orders that prompted his aide, Paul Begala, to say: "Stroke of the pen. Law of the land. Kinda cool."
Barack Obama saw himself as worthy of fundamentally transforming America into his own ideological image. Some now expect Obama to emerge as the savior from Trump, whom they seem to believe is Revelation's sea-beast.
Trump declared he had never felt a need to ask for forgiveness, yet knowing, among other things, what he had spoken in 2005 about grabbing women inappropriately. Trump is surrounded by people who might stoke his messianic hubris as the human being who can restore "greatness" not only to America, but to the world.
One hopes that Trump has truly had a renewal of faith and enthroned Jesus as Lord in and over his heart, otherwise the inner dictator will emerge and take over.
2. The presidency can easily become a dictatorship when legislators declare themselves obstructionist.
Congressional opposition has a responsibility to defend its principles, but not the authority to usurp the executive branch.
"I am not going to sit down with him," said Rep. Maxine Waters (D-CA) regarding Trump. She vows she will "fight him all the way."
The delicate balance between the executive and legislative branches rests on the will of the people. Opposing parties ultimately must recognize that the president got enough votes that he won the right to lead the nation. Such victory implies the support of the majority of the American people for the policies the chief executive advocates.
When that does not happen, presidents begin thinking of that "easier" way. Those in Congress who say they will never seek common ground with Trump are helping create the conditions under which a dictator is made.
At the recent GOP legislative gathering in Philadelphia, Trump noted he would meet with British Prime Minister Theresa May the next day. May would want to talk trade, he said. However, because of congressional delays in confirming some of his cabinet nominees, Trump observed he did not have a commerce secretary, and, "I'll have to handle it myself, which is okay."
If Trump becomes more dictatorial some of the cause will be his own hubris, but obstructive members of Congress will share the blame.
3. When the media play a sycophantic role in relation to the president, or are so driven by bias that they are viewed by the person in the Oval Office as his opposition, the "easier" way becomes more tempting.
During the Obama years the establishment media played the sycophantic role, even to the point of embarrassment. The people needed old-style journalism that would have dug deeply into Washington's mighty institutions and brought to the surface the things done in the "dark corners," to borrow words from Jesus. When media don't do that they fail the people.
"Any dictator would admire the uniformity and obedience of the U.S. media," said Noam Chomsky.
Maybe Chomsky didn't mean it this way, but "uniformity" for the establishment means media pleasing one another more than serving the people. That means "obedience" to the consensus narrative the journalists agree upon informally or even formally among themselves.
Wallace Henley, a former Birmingham News staff writer, was an aide in the Nixon White House, and congressional chief of staff. He is a teaching pastor at Second Baptist Church, Houston, Texas. He is a regular contributor to The Christian Post.