3-Y-O Swedish Boy Blows Himself Up After Mom Takes Kids to Syria to Join ISIS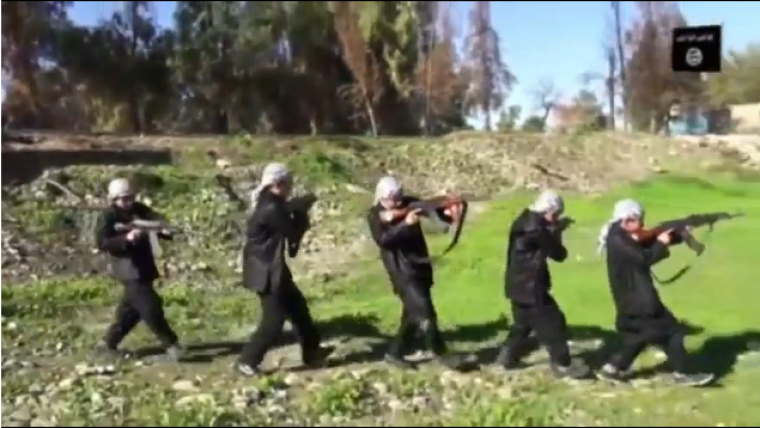 A 3-year-old Swedish boy who was being groomed by his radicalized mother to be a part of the next generation of Islamic State jihadis has died after he accidentally blew himself up with a hand grenade in Syria.
According to the Swedish news outlet SVT, the unnamed boy and his older siblings were taken from western Sweden to an area of Syria controlled by IS (also known as ISIS, ISIL or Daesh) by their mother when the now-slain boy was just 2 years old.
The mother reportedly said she wanted her sons to grow up to be IS militants before one was killed after he found a grenade in the family's home and began playing with it. As the boy played with the grenade he reportedly tripped, which caused an explosion that led to his death.
One of the boy's older brothers was also injured by the shrapnel in the explosion and watched his brother die.
Although the identities of the boys and their mother have not been disclosed, SVT reports that the mother posted pictures of her son on her Facebook page before he died.
One of the photos shows the boy posing with a replica Ak-47 combat assault rifle. Another photo shows the child sleeping in camouflage military fatigues while cuddling with what appears to be actual AK-47. Other photos online reportedly show the boy posing with various other weapons.
According to the International Business Times, dressing small children in military fatigues instead of pajamas for bedtime is a common act of IS propaganda.
After the boy's death, the family risked their lives in order to flee IS and war-torn Syria and return home to Sweden, SVT reports.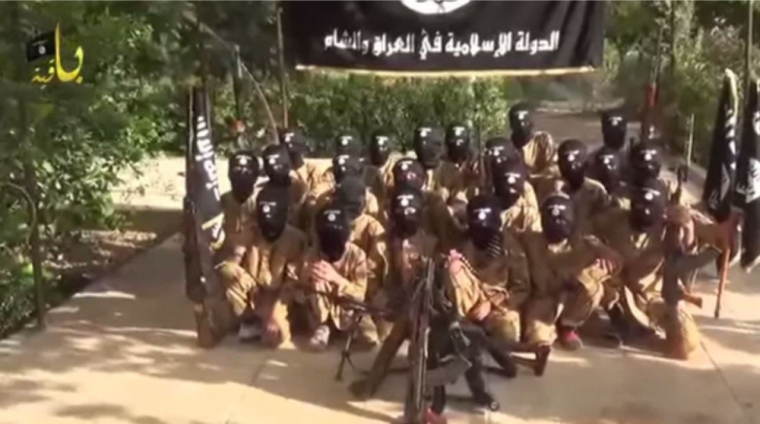 Swedish authorities estimate that as many as 120 adults and about 60 children have left Sweden to join IS in Syria or Iraq, SVT added.
"A hundred cases of people who have left to join the fighting have been confirmed," IBT quoted Anders Thornberg, head of the Swedish Intelligence Service, as telling Swedish public radio back in 2014. "Then, there are the presumed cases and then there are those who have not been counted."
The training of child soldiers, also known as "Cubs of the Caliphate," is an integral part of the militant group's jihad.
As IS believes in the training of its young to be the next generation of jihadis, the group has been known to send children to terrorist centers where they are brainwashed with IS' extreme and radical brand of Sunni Islam and given some level of combat training.
Last May, a member of the Iraqi Independent Commission for Human Rights told reporters in Baghdad that IS had trained over 1,000 children to become suicide bombers in a six-month time span.
Although some children chose to become "Caliphate Cubs," IS forces many children to receive jihadi training.
In June of last year, Kurdish Democratic Party spokesman in Mosul, Saeed Mamouzini, told reporters that IS had kidnapped over 1,200 children from various neighborhoods in Mosul and forced them to participate in Jihadi training camps.
The group is also believed to have fooled some mentally challenged children into becoming suicide bombers.
"We have had reports of children, especially children who are mentally challenged, who have been used as suicide bombers, most probably without them even understanding," Renate Winter, an expert with the United Nations Committee on the Rights of the Child, told Reuters. "There was a video placed [online] that showed children at a very young age, approximately eight years of age and younger, to be trained already to become child soldiers."