$300K Donated to Pro-Life Org in Pence's Name After Mila Kunis' Planned Parenthood Donations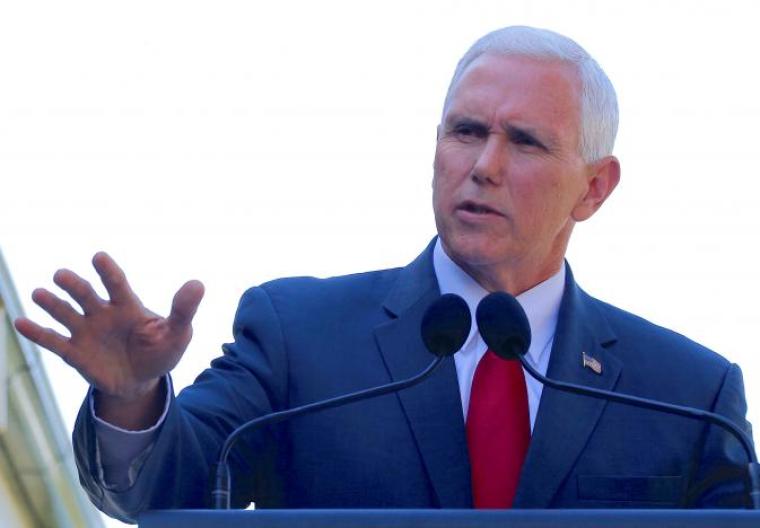 Nearly $300,000 has been donated to a pro-life lobbying organizations in Vice President Mike Pence's name in response to pro-choice actress Mila Kunis' donations to Planned Parenthood.
After it was reported in early November that Kunis had set up monthly donations to the nation's largest abortion provider in Pence's name, Planned Parenthood bragged on Twitter about the fact that the conservative pro-life vice president was receiving a donation thank you card in the mail every month.
The head of the Washington-based pro-life network Susan B. Anthony List, Marjorie Dannenfelser, responded by taking to Twitter to call on pro-lifers to make contributions to her organization's pro-life advocacy efforts in Pence's name.
Pence responded to the Dannenfelser tweet by tweeting that he was "honored" and declared, "I'm in." Pence also thanked the SBA List for all of its advocacy efforts.
"Since Vice President Pence issued this fundraising challenge, donations and pledges have flooded in," Dannenfelser said in a statement on Tuesday. "SBA List is closing in on $300,000 of direct pledges just in immediate response. Already, hundreds of grassroots supporters nationwide have responded generously to his call to give, and this is only the first stage."
The SBA List's influence in Washington has arguably never been greater as the thoughts and desires of Dannenfelser and other pro-life leaders and organizations have carried real weight in the Donald Trump administration, as has been evident by the pro-life policies and accomplishments that have been advanced so far in Trump's first year in office.
Not only did Dannenfelser serve as the national chairwoman of the Trump campaign's pro-life coalition, the SBA List was instrumental in getting the-GOP nominee Trump to sign a letter making four pro-life policy commitments.
In her Tuesday statement, Dannenfelser praised the vice president's tweet as being a "gut check" that "shows the strength of the pro-life movement and its leaders."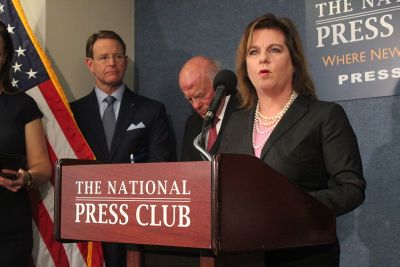 "Vice President Pence went on offense to advance the pro-life position by elevating a pro-life organization. And he did so in an area that, compared to the other side, has always been wanting: resources," Dannenfelser stated. "As a result of the vice president's tweet, donations and messages of support have been pouring in from across the country. Pence set a great example that is being echoed by other pro-life leaders – that this movement's allies don't just sit back and take it as some politicians have done in the past. They go on offense."
According to SBA List, the organization and its partner super PAC, Women Speak Out, spent over $18 million in the 2016 election cycle and knocked on over 1.1 million doors in battleground states in order to help prevent pro-choice Democrat nominee Hillary Clinton from winning the presidency and to help ensure that the United States Senate remains controlled by the GOP.
Following last November's Trump victory, Dannenfelser stated at a press conference that the victory puts the country in prime position to "make the biggest legislative advances for the protection of unborn children since Roe v. Wade."
"When it comes down to actually getting concrete policy done, you couldn't ask for a better White House," Dannenfelser told The Hill. "It's far more solidly committed to the life issue than any other White House has been."