Thousands of Pro-Lifers Protest North Carolina's Busiest Abortion Clinic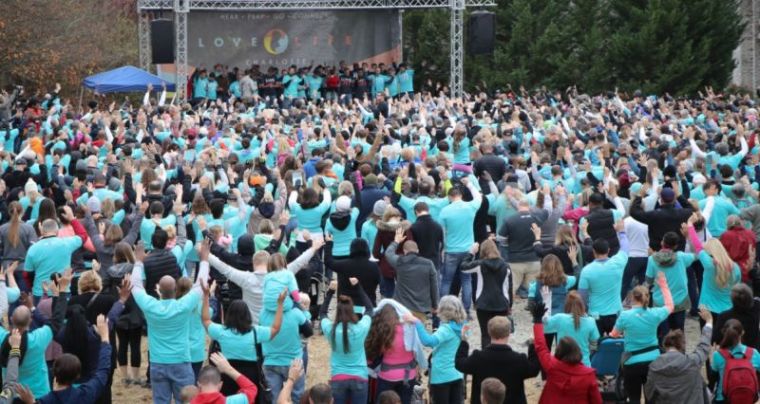 Some 5,000 people joined a "prayer walk" outside of what is reportedly the most active abortion clinic in North Carolina on Saturday.
The Love Life Charlotte 1.3-mile prayer walk around A Preferred Women's Health Center of Charlotte was the latest of 80 walks that have taken place there. 
"Each year we walk for 40 weeks, based on a baby's life in the womb from conception to birth. On each of the first 39 weeks, Love Life asks a local church to adopt a week," Jim Quick, spokesperson for Love Life Charlotte, explained to The Christian Post.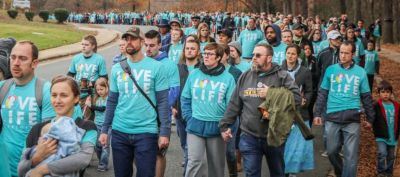 "On Sunday, Love Life Charlotte visits the church, on Wednesday we ask the church to pray and fast with us and on Saturday they come out and participate in the prayer walk. On week 40 we ask all of our churches to come out for the final walk of the year to celebrate life."
Quick also told CP that the Saturday walk was "just a beginning of our work to bring a culture of love and life to Charlotte."
"We are asking each of the participates to love their neighbors and plug into one of our ministry partners who help with sidewalk counseling or at pregnancy centers, or perhaps host a baby shower, provide a ride for a pregnant mom," he said.
"We asked for assistance to provide homes to the more than 50 children that are awaiting foster homes or adoption in Mecklenburg County."
Saturday marked the 40th week for this year's series of protest walks held at A Preferred Women's Health, with the participating churches coming together last weekend.
Justin Reeder, founder of Love Life Charlotte, told CP in an interview last week that he sees the series of walks showing a united Christian witness against abortion.
"The great thing about this is it is not a single event. It is week after week of churches coming together in the public square," said Reeder.
"That is not happening for the most part anywhere across denominational lines. They are not coming to see a headline speaker or a band, they are going to a dark place in our city that for the most part, nobody was going to for years. It's John 17 being played out in our city week after week."
The Saturday walk also had the support of the David and Jason Benham, the twin brothers who garnered headlines a few years ago for having a reality TV show canceled due to their socially conservative views.
On their official Facebook page, the brothers posted a video from the event, which showed many of the participants kneeling in prayer.
"Today was an amazing day in Charlotte as we knelt to pray with thousands of Christians at our local abortion clinic. God is moving in our nation," stated the brothers.