4 Evangelical Reactions to Trump Pulling Out of Paris Climate Deal
3. Young Evangelicals for Climate Action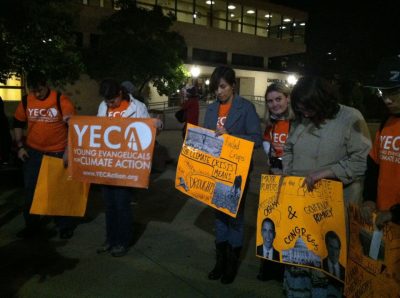 Young Evangelicals for Climate Action denounced Trump's decision, with spokesperson Kyle Meyaard-Schaap describing it as a "rash and unnecessary decision" which will harm "the world's most vulnerable people."
"Already, millions of people in the U.S. and around the world are struggling to adapt to rising seas and more extreme weather," stated Meyaard-Schaap.
"These are the very people that we are commanded by our Lord to love with the same commitment and tenacity that we show to ourselves and our own loved ones. The President's open disregard for their well-being is a moral travesty and an affront to our faith as followers of Christ."