4 Outrageous Things Said About the Kavanaugh Controversies
Bryan Fischer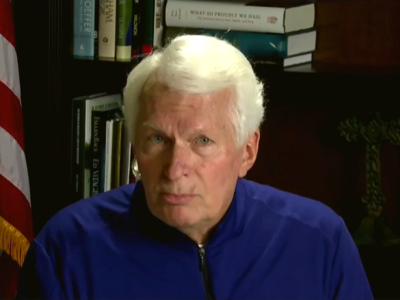 Bryan Fischer, formerly director of issues analysis for the American Family Association, said on his American Family Radio program "Focal Point" on Monday that he considered the debate over Kavanaugh's confirmation and the allegations of sexual misconduct to be "big league spiritual warfare."
"This is major league spiritual warfare. This is Satan and the demons of hell coming against one man because he stands for what is right and stands for what is true," declared Fischer.
"And all the forces of hell are arranged against him and we, ladies and gentlemen, we have to stand in the gap for Brett Kavanaugh."
Fischer went on to state that he believes that "Satan does not want" Kavanaugh to get on the Supreme Court, calling the circuit court judge's potential confirmation a "prize."
"He's using every trick that he has in his arsenal to fight that, to keep that from happening. That is his holy grail right now, to stop Brett Kavanaugh from being seated on the Supreme Court," continued Fischer.
"Kavanaugh represents such a threat to his agenda: to use the Supreme Court to advance a regressive, backwards, anti-biblical, anti-Christian, anti-American point of view."