4 Outrageous Things Said About the Kavanaugh Controversies
Mazie Hirono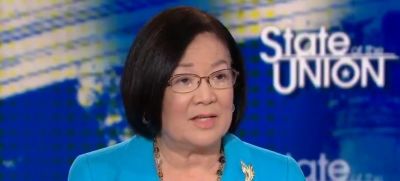 Senator Mazie Hirono, D-Hawaii, said on CNN's "State of the Union" program on Sunday that Kavanaugh's judicial philosophy might be considered evidence that he is guilty of attempted rape.
Jake Tapper of "State of the Union" asked Sen. Hirono if Kavanaugh deserves to have the "same presumption of innocence as anyone else in America."
"I put his denial in the context of everything that I know about him in terms of how he approaches his cases," responded Hirono.
Hirono went on to state that "his credibility is already very questionable in my mind and in the minds of ... my fellow Judiciary Committee members — the Democrats."
"When I say that he's very outcome-driven, he has an ideological agenda. His — in my view — inability to be fair in the cases that are coming before him," added Hirono.