4 Possible Terrorists May Have Tried to Enter US Through Texas-Mexico Border, Says House National Security Subcommittee Chairman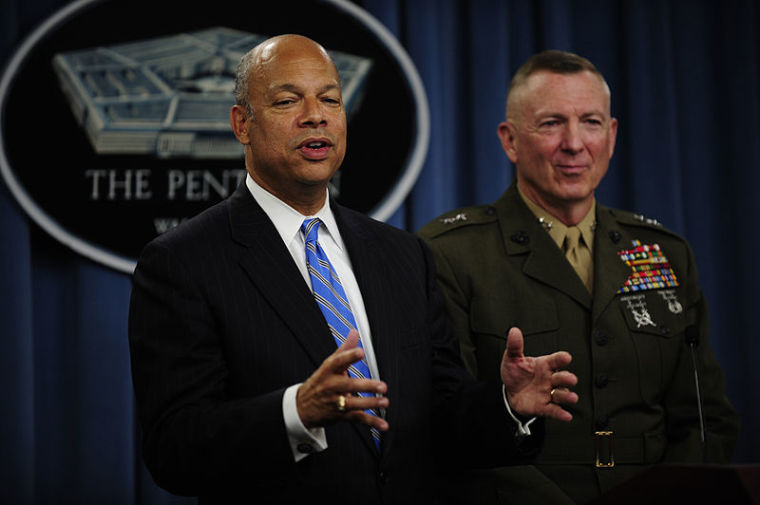 The chairman of the House subcommittee on National Security said that he had heard reports that four individuals connected to Middle East terrorists groups have tried to cross the southern border and have been apprehended.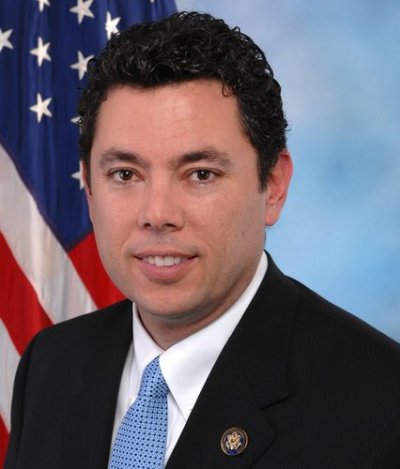 In a House Homeland Security Committee hearing this week, Rep. Jason Chaffetz, R-Utah, said that he was informed that four individuals with known ties to Middle Eastern terrorist organizations were apprehended on Sept. 10 trying make it through the Texas-Mexico border.
Secretary of Homeland Security, Jeh Johnson, said previously in the hearing that "no specific cases come to mind" when asked if he knew of any apprehensions of known terrorists. Johnson was later asked about the specific incident Chaffetz mentioned and said that he had "heard reports to that effect." Johnson also said he didn't know how much "credence" to give those reports.
"I have reason to believe that on September 10th there were actually four individuals trying to cross through the Texas border who were apprehended at two different stations that do have ties to known terrorist organizations in the Middle East," Chaffetz said.
Considering a number of conservative politicians are saying there is an ISIS threat to the Homeland looming and reports from earlier this month claiming that terrorists have been operating in a Mexican border town, there is concern that Islamic State terrorists will have no trouble entering the U.S if they use the southern border like hundreds of thousands of immigrants do each year. Although the four men with terror ties were apprehended, border patrol does not have a high apprehension rate.
"Over the last 351 days, yet by Homeland Security's own numbers, 157,000 people got away. And the people we did capture, they come from 143 different countries. Thirteen were from Syria, six were from Iraq, four were from Iran," Chaffetz said. "We have a porous border. We are worried about every story on the news tonight is about ISIS. I'm worried about them actually coming to the United States and crossing that porous border and getting into the homeland."
Johnson admitted that since there are so many people that cross the border, it is hard for DHS to track when terrorists cross the border.
"I do think that in any situation where there are large number of people who are undocumented, there is a risk that it hinders our ability to track those individuals," Johnson said. "Which is why from my homeland security perspective, I want to see those people come forward and get on the books so that I know who they are."
The head of the National Counterterrorism Center, Matthew Olsen, said at Tuesday's hearing that there have been a few social media posts saying that ISIS is looking at infiltration through the southern border but said there is no evidence of a concrete ISIS plan regarding a push through the southern border.
"There has been a very small number of sympathizers with ISIL who have posted messages on social media about this, but we've seen nothing to indicate there is any sort of operational effort or plot to infiltrate or move operatives from ISIL," Olsen said.
The Department of Homeland Security maintains that there is no significant evidence of a cross-border ISIS attack.
Kenneth Palinkas, the president of the National Citizenship and Immigration Services Council, the union that represents America's immigration caseworkers, issued a written warning that there is an "extremely real and serious threat" that ISIS has or soon will use the southern border to access America.
"It is also essential to warn the public about the threat that ISIS will exploit our loose and lax visa policies to gain entry to the United States," Polinaks wrote.
Palinkas said the nation's immigration policies are "letting terrorists into the United States right through our front door." He criticized the Obama administration for not enforcing the law against those overstaying their visas.
"The Administration has also blocked our partners in Immigration and Customs Enforcement (ICE) from enforcing visa overstays. The 9/11 hijackers got into the U.S. on visas and now, 13 years later, we have around 5 million immigrants in the United States who overstayed their visas – many from high-risk regions in the Middle East."