4 things to know about the border crisis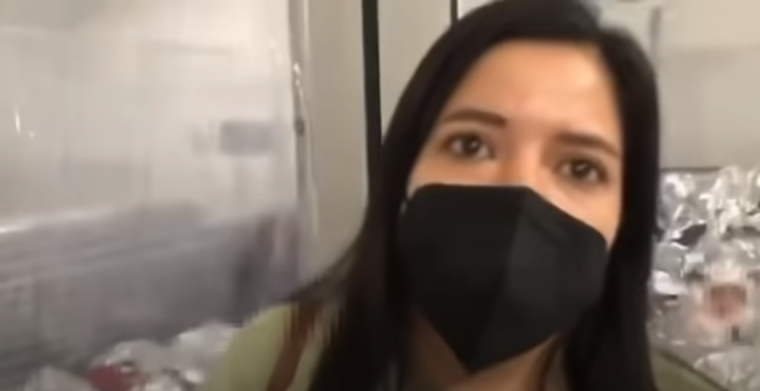 4. Congressional visits to the border have revealed a humanitarian crisis
As the border crisis continues, congressional Republicans and even some Democrats have raised concerns about the conditions unaccompanied children experience during their journeys to the U.S., as well as their welfare at border detention facilities.
Appearing on Fox News' "The Story With Martha MacCallum" Thursday, to discuss her visit to the border earlier this week, Rep. Kat Cammack, R-Fla., described how she encountered "young girls under the age of 10 that had been gang-raped." ... "They had been screaming so loud that their vocal cords had given out," she said.
"This is a humanitarian crisis, and I can't even in good conscience call President Biden president. I have to call him trafficker-in-chief because these kids are being trafficked," Cammack asserted.
Rep. Henry Cuellar, D-Texas, who represents residents who live near the border, shared pictures documenting conditions in a U.S. Customs and Border Protection temporary overflow facility in Donna, Texas, with Axios. Cuellar told Axios that while "each of the eight 'pods' in the so-called soft-sided facility has a 260-person occupancy," one pod held "more than 400 unaccompanied minors" at the time the pictures were taken late last month.
Cuellar lamented the "terrible conditions for the children," stressing that "we have to stop kids and families from making the dangerous trek across Mexico to come to the United States. We have to work with Mexico and Central American countries to have them apply for asylum in their countries."
The pictures provided to Axios by Cuellar illustrate overcrowded conditions with no social distancing as the U.S. continues to grapple with the COVID-19 pandemic. Additionally, many children are forced to sleep on the floor.
When Sen. Ted Cruz, R-Texas, tried to document the conditions at the border facility, he was interrupted by a Biden administration official who stood in front of him and urged him to "Please give dignity to the people" by not sharing the video. Cruz identified her as a "senior advisor" who was "instructed to ask us to not have any pictures taken here … because the political leadership at DHS does not want the American people to know it."
As Cruz tried to pan the camera around her, she continued to stand in the frame in an attempt to prevent him from videotaping. As the woman told Cruz to "respect the rules," he described the rules as "arbitrary" and "designed to keep the American people in the dark." When she reiterated her demand to give the migrants "dignity and respect" and told him that "this is not a zoo," Cruz responded, "You're right and this is a dangerous place and your policies, unfortunately, are trying to hide them."
"The administration you're working for is responsible for these conditions," he asserted. "This is not respect."