4 Things to Look for at Trump Supreme Court Nominee Kavanaugh's Senate Hearing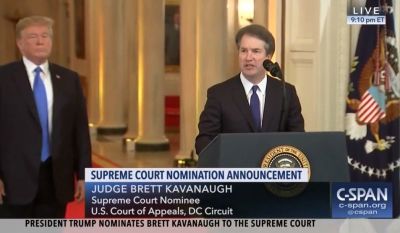 The U.S. Senate Judiciary Committee will hold their hearing on President Donald Trump's U.S. Supreme Court nominee Judge Brett Kavanaugh on Tuesday.
Many liberals fear that, if confirmed, Kavanaugh — nominated by Trump in July to replace the retiring Justice Anthony Kennedy — will push the Supreme Court rightward.
Conservatives have expressed more mixed opinions on Kavanaugh, with some hailing him as an excellent choice while others hold reservations about his actual ideological reliability.
Here are four things to look out for as Kavanaugh goes before the Senate. They include questions on abortion, religious liberty, swing votes, and complaints over the speed of the process.