5 bipartisan accomplishments of the 115th Congress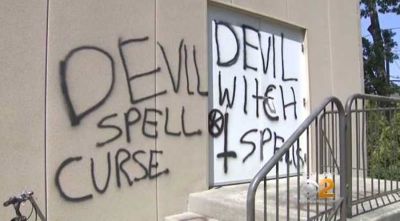 Expanding the criminal code for church desecration
Introduced in May 2017, the Protecting Religiously Affiliated Institutions Act was signed into law by Trump in September.
The bill effectively amends the criminal code to "broaden the scope" of things considered to be prohibited when it comes to the crime of destroying and defacing properties owned by churches and other religious institutions.
It extends what is considered under law to be "religious real property" so that it is not limited to churches and houses of worship but also includes property owned by nonprofit, religiously affiliated organizations.
The legislation also increases the penalty for damages that exceed $5,000 so that perpetrators are punished with a fine and up to three years in prison.
The bill was introduced by Republican Sen. Orrin Hatch of Utah, who worked with Democrat Sen. Dianne Feinstein in drafting the bill. The bill was also co-sponsored by South Carolina Republican Lindsey Graham and Minnesota Democrat Amy Klobuchar.
"Crimes targeting religious institutions pose a danger to the religious freedom and security of all Americans," Hatch said in a statement. "I am proud to sponsor this bill that will protect houses of worship and affiliated community centers. These attacks are inexcusable. I want to thank my colleagues in both the House and the Senate, as well as the President, for working swiftly to sign our legislation into law."