5 bipartisan accomplishments of the 115th Congress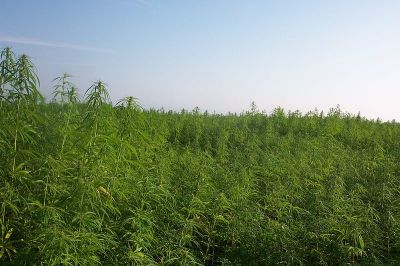 The farm bill
Both the House and Senate passed in December a reauthorization to the U.S. Farm Bill, an $867 billion compromise piece of legislation that passed in a bipartisan fashion after months of partisan disagreement.
Among many things, the bill includes expanded safety-net programs for farmers and includes a provision to legalize industrial hemp cultivation. The bill did not include proposed cuts to the U.S. food stamp programs.
Lost in the media fixation over the government shutdown is the fact that Trump signed the bill made hemp legal in all 50 states, a move that has cannabis companies happy.
According to Forbes, now that Jeff Sessions (an opponent of legal marijuana) is no longer attorney general, the federal government has removed all restrictions on the sale, transport, and possession of hemp-derived products produced in a manner consistent with the law.
This will make things easier for producers of Cannabidiol (CBD).
Although hemp and marijuana are both cannabis plants, hemp has a much lower content of THC, the chemical responsible for getting people high when they ingest marijuana. Some claim that CBD can treat things like anxiety, depression, stress, insomnia, muscle inflammation, joint pain, and acne. CBD won't get you high, but all cannabis plants were made illegal when marijuana was made illegal in 1970. 
The previous farm bill from 2014 only relaxed hemp laws and made it so that hemp could be grown by farmers in only a handful of states, according to CNBC.
The bill passed in the Senate by a margin of 87-13 and in the House by a tally of 369-47. Trump signed the bill in late December and called it a  "tremendous victory" for American farmers.
The final version of the bill excludes language supported by Trump that would have added stricter work requirements for people to be eligible to receive food stamps from the Supplemental Nutrition Assistance Program.
However, the Trump administration has proposed a new rule that could restrict states from making work-eligible adults exempt from having to gain employment to receive food stamps.