5 children killed in fiery church van crash on way to Disney World; church mourns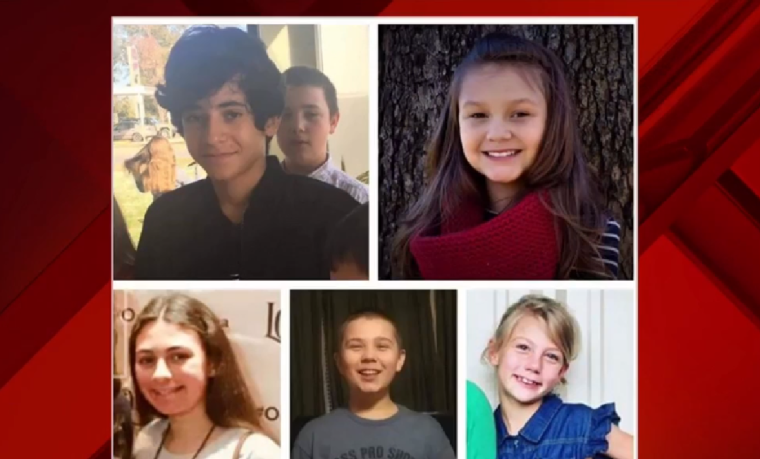 A United Pentecostal Church International congregation in Marksville, Louisiana, remained in the throes of mourning Monday after five children from their congregation were killed in a fiery crash on their way to what was supposed to be a fun trip to Disney World in Florida.
"When they left you were looking for them to go have fun and enjoy themselves. No one expected anything like this to happen," Jacqueline Williams told the Associated Press. Her 14-year-old nephew, Jeremiah Warren, was among the five children killed.
In a statement Friday, the UPCI confirmed that the children who perished in the accident came from Avoyelles House of Mercy.
"Yesterday, January 3, 2019, a van load of people from our UPC in Marksville, Louisiana, (Pastor Eric Descant) were on their way to Orlando, Florida. For some unknown reason, a large tractor-trailer truck crossed the median of I-75 near Gainesville, Florida, and crashed into the church van," UPCI Louisiana District Superintendent Kevin Cox noted in the statement.
Cox said the deceased children were among nine children and three adult females, including the pastor's wife, Karen Descant, who were traveling in the van.
In addition to Warren, the other children who died were identified by authorities as: Joel Cloud, 14; Cara Descant, 13; Briena Descant, 10; and Cierra Bordelan, 9. Cox said one of the five children who died in the accident was the granddaughter of Pastor Descant.
No one was immediately available to speak from the church on Monday.
Heather Harper, from the UPCI's Louisiana office, told The Christian Post Pastor Descant was still in Florida and could not immediately say which one of the girls was his granddaughter.
Cox said Pastor Descant's wife had broken seven ribs, a collarbone, and suffered multiple bruises and cuts as a result of the accident. He also shared a statement from the pastor.
"She is pretty banged up. One of the ladies was pregnant, but we are told the baby is going to be all right. She too is pretty 'banged up.' The other lady is not as severely injured, but is still in the hospital. The four children all have injuries, but the medical staff feel that all of them will heal and recover," Pastor Descant said.
Harper explained that people from around the world have been reaching out to the church to offer support.
"The whole state here in Louisiana is just devastated. We've had people from all over the world actually reaching out wanting to pray help, donate, anything that they can do," she said.
"I've had neighboring pastors wanting to cook, wanting to help, wanting to provide money, wanting to do anything they can to help them. So there has been a great outpouring of love."
Florida Highway Patrol told the AP that the accident involved the church van, a second car and two tractor-trailers about a mile south of Alachua, near Gainesville, Florida.
"It is a heartbreaking event," Lt. Patrick Riordan told reporters Friday.
The church van had already traveled 700 miles and was about an hour away from Disney World when disaster struck. 
"There are no words to convey the sorrow we feel for those involved in yesterday's tragedy.  We extend heartfelt condolences to the families and loved ones impacted by this tragic accident," Jacquee Wahler, a spokesperson for Walt Disney World Resort, said in a statement Friday.
Several vigils have already been held in the community for the victims of the crash. One is planned for Monday at the town's high school football field where religious figures from across the small community are expected to speak, according to AP.
"Please pray for the healing of those physical injuries. And, perhaps even more so, pray for the church and families that have been so massively affected by this tragedy," Cox said.