Faith Christian School grieves as athlete who loved God, soccer is killed in crash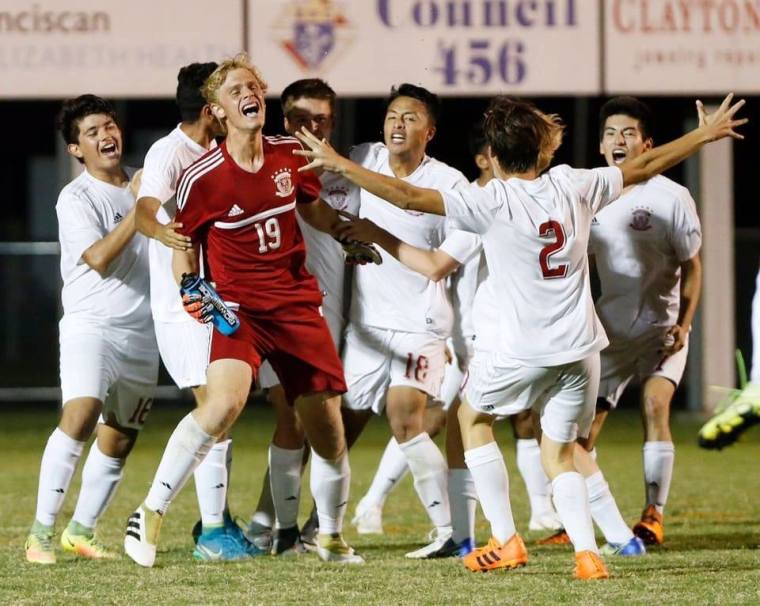 The Faith Christian School community in Lafayette, Indiana, is now grieving after Cole Ungaro, a beloved member of their high school soccer team, was killed in a crash on Saturday.
A report from the Journal & Courier said Ungaro, 17, was on his way to an end-of-season banquet for his team when he was killed. He was supposed to receive the Eagles' Most Improved Player award that evening, after a successful year as goalkeeper – a position he took on after transitioning from a backup striker role.
As he made his way to the event after refereeing a match, Ungaro lost control of his vehicle and collided with a tree.
"There is only one Person who can bring true peace and strength in the midst of unspeakable tragedy. Early this past Saturday evening Cole Ungaro's faith became sight. He met his Lord and Savior face to face. He left behind family and friends who will miss him dearly and an athletic department that will be forever impacted. To know Cole was to know his passion for soccer and his Lord. We sorrow, but not as those who have no hope. We know we will see him again," a statement from Faith Christian School's athletic department said Monday.
Faith Christian boys soccer coach Kevin Johns said Ungaro was passionate about the things he loved and they included "Jesus, soccer and family."
"I will miss the soccer talks with Cole. The discussions about the great goals that were scored over the weekend and the deconstruction of team tactics. Cole was intense about what he loved, and I am so glad that those things were Jesus, soccer and family. He wanted to be a high level coach someday, and I believe he would have made a great one," Johns said in a statement on Facebook.
He revealed that the school community gathered on Monday and prayed and wept for the beloved player.
"Today was therapeutic as our school held a HS assembly and remembered Cole and prayed. It was tough to see my junior and senior soccer guys breaking down and weeping for their friend. On the whole it was good to be together to share in each other's sorrow," he wrote.
"Cole had a testimony of faith in Christ and evidenced a growing relationship with the Savior he loved. We look forward to seeing him in Heaven someday and realize that this is not the end. We sorrow but not as those who have no hope. ... Thanks for your prayers!" he ended.
Classmate and Faith Christian center back, Luke Wilson, said Ungaro loved soccer so much "it was abnormal."
Johns explained in his statement that Ungaro, who wanted to be a striker like Swedish soccer player Zlatan Ibrahimović, became a goalkeeper to help his team.
"This young man had sacrificed his preferred position of striker (he wanted to be the next Zlatan) in order to help our team since we needed a goalie. In less than a year, he had earned a starting position, the respect of his team, an honorable mention all-area award, and prospects of playing college soccer. He was instrumental in our Sectional Championship run with several key saves and overall strong goalkeeping," Johns said.
About two months ago, USA Today High School Sports featured an incredible goal made by Ungaro from a goal kick.
"A goalie goal is always special, no matter where it comes. When it unfolds in the middle of a cornfield ripped straight from a postmodern Norman Rockwell canvas, well, that's even more memorable," writer Cam Smith wrote.