Gospel star Donnie McClurkin involved in 'serious' crash, says 'God and two angels' saved him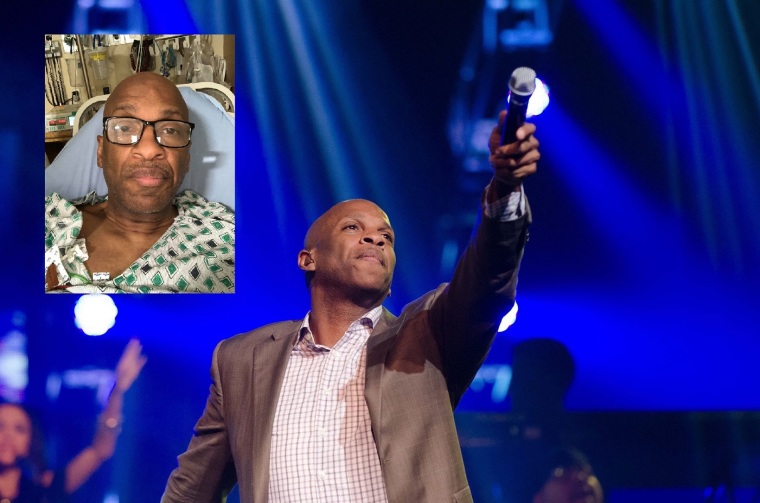 Gospel star Donnie McClurkin is singing praises to "God and two angels" for saving his life after he passed out while driving Wednesday and was involved in a serious crash.
"Was in a serious accident at 12:50am this morning...passed out while driving on the highway. Totaled the car...hospitalized, going through a myriad of tests.....," McClurkin, who is the pastor of Perfecting Faith Church in Freeport, New York, announced in a statement on Facebook.
"Lost consciousness driving...but two human angels followed my swerving car with their emergency blinkers onto stop traffic ....drove behind me until my car crashed into the middle concrete island. I remember none of it except those two angels pulling me out of the passenger's side of the crumbled TOTALED car...airbags deployed...crushed metal and Fiberglas!! [Sic]" he continued.
"Somewhat mangled, stitches on left thumb, sprained wrist, hurt knee, but I'm still here! God and two angels saved my life! I owe them...I am still here by the grace of God! Thank you, Lord...thank you!" he ended the statement in which he repeatedly declared himself "alive."
It was not immediately clear where the accident took place.
The Christian Post reached out to the 59-year-old pastor's church for comment Thursday but a message indicated that their offices would be closed until next Monday.
As news of the accident spread on Thursday, many offered prayers and well wishes to the singer.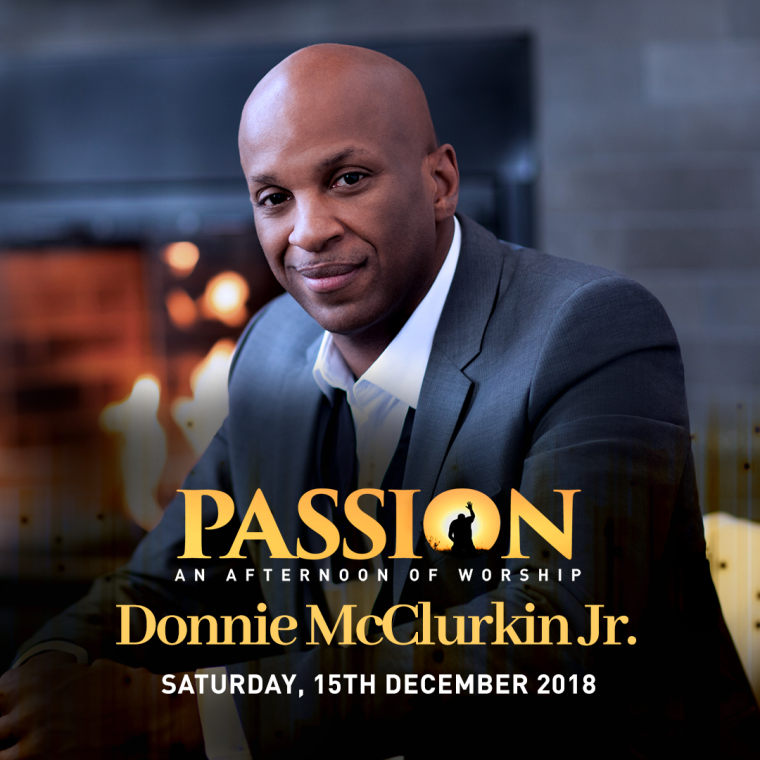 "GLORY TO GOD!!! We're so thankful that the Lord had His graceful hand on your life McClurkin. We're praying for healing and a speedy recover[y] in JESUS name, AMEN!" wrote the WORD Network.
"So glad Donnie is doing okay!" wrote veteran radio host Tom Joyner on Facebook.
It appears that McClurkin is already out of the hospital and will be well enough to fly to Kenya for a worship event slated for Saturday in that country.
The event, billed "Passion: An Evening of Worship," will see McClurkin singing a selection of praise and worship songs from his nine albums.
In a statement to Capital FM Kenya, McClurkin said he knows God wants him to be in Kenya on Saturday.
"I know God has a purpose for me on this trip and is going to do a powerful thing in Nairobi. I am truly thankful for all those in Nairobi who are praying for me and my message to them is – come let us rejoice in the Lord always and again I say rejoice for we have the victory. See you on Saturday," McClurkin said.
The "We Fall Down" singer, who has sold over 10 million albums worldwide, recently released two holiday singles, "My Favorite Things" and "Some Children See Him." He is expected to release a new album in 2019.