5 Christian Gold Medalist Olympians at Rio 2016 Who Defied Incredible Obstacles
Athletes from across the globe have gathered in search of gold at the 2016 Olympic Games, and five Christian sportspeople have managed to overcome obstacles to earn the top honor.
The Christian Post has rounded up a list of five Olympians whose Christian faith has helped them prevail when stumbling blocks could have prevented them from winning gold medals in Rio De Janeiro.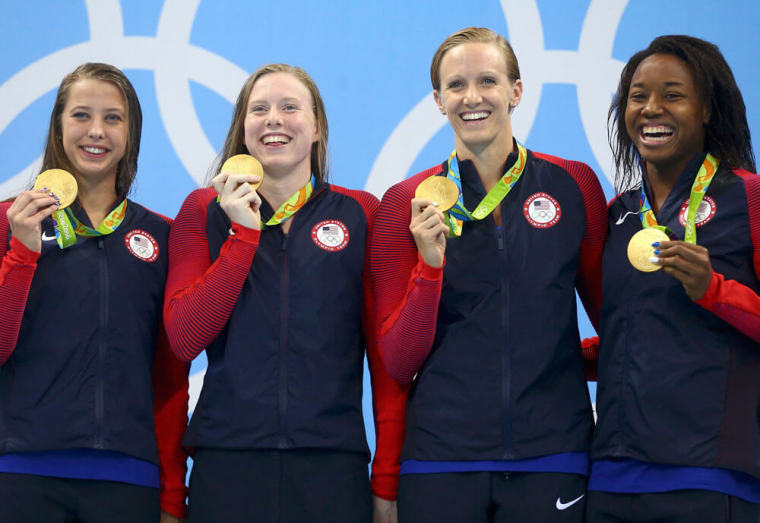 1. Simone Manuel, 20, Team USA Swimming
The two gold and two silver medals were placed around Simone Manuel's neck, but the first African-American woman to win an individual Olympic gold in swimming is giving God all of the credit for her achievements.
"All I can say is all glory to God. It's definitely been a long journey these past four years," Manuel said through tears after winning the 100m freestyle competition. "I'm just so blessed to have a gold medal ... I'm just so blessed."
While she has managed to break barriers for people of color with her accomplishments, the pressure of doing so has not been easy.
"It is something I've definitely struggled with a lot. Coming into the race I tried to take the weight of the black community off my shoulders," Manuel said. "It's something I carry with me. I want to be an inspiration, but I would like there to be a day when it is not 'Simone the black swimmer.'"
Beyond the race, the Olympic freestyle sprinter who also earned gold in the 4X100m medley relay competition called herself blessed to represent her nation.
"It is an honor to represent the USA! God is working in me," Manuel tweeted. "I am so blessed and grateful. Thank you all so much for your support."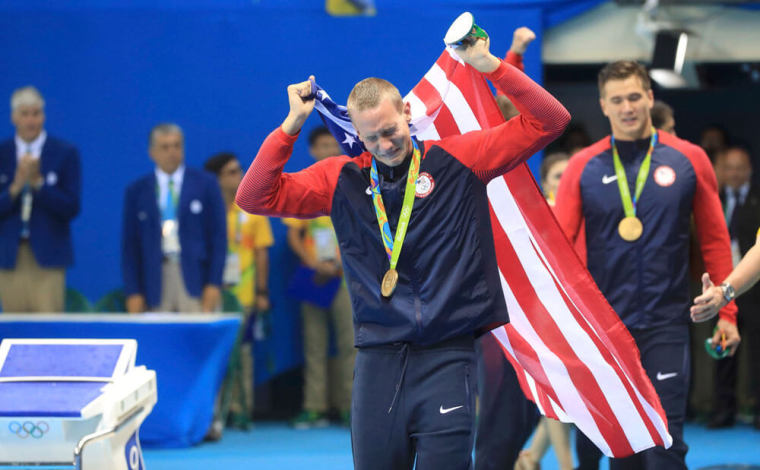 2. Caeleb Dressel, 19, Team USA Swimmer
It's Dressel's first Olympic games and he has already succeeded in leaving with a gold medal. But that doesn't mean he hasn't struggled with making his swimming dreams come true. The University of Florida swimmer who regularly attends Campus Church of Christ in Gainesville, Florida almost gave up his beloved sport just a few years ago.
For close to six months as a high school student, Dressel stopped swimming. But when he returned, it was both with a renewed love for the sport and faith in God.
"Coming out of that, I started swimming again and really just put all my trust in God and knowing that he's going to take care of everything for me, good or bad," Dressel said. "I really learned a lot, and I really learned to see the light at the end of the tunnel and trust what God is doing, whether it be a rough point in your life or a top pinnacle in your life. You've just got to take pauses and really trust what he's doing."
Years later, Dressel's perseverance and trust in God has resulted in a gold medal. Dressel led his 4X100 freestyle relay team consisting of superstar swimmers Michael Phelps, Ryan Held and Nathan Adrian to victory.
Dressel's time of 48.10 was the second fastest of those competing with him, leaving his team in arms reach of the gold medal they were able to secure. Still, he has made it clear that his purpose for swimming means more than the accolades he receives.
"It's the reason I'm in the sport — not just to go fast...but to inspire people and show them I find my happiness with what God's given me," the college junior said in an interview last year after the U.S. Nationals.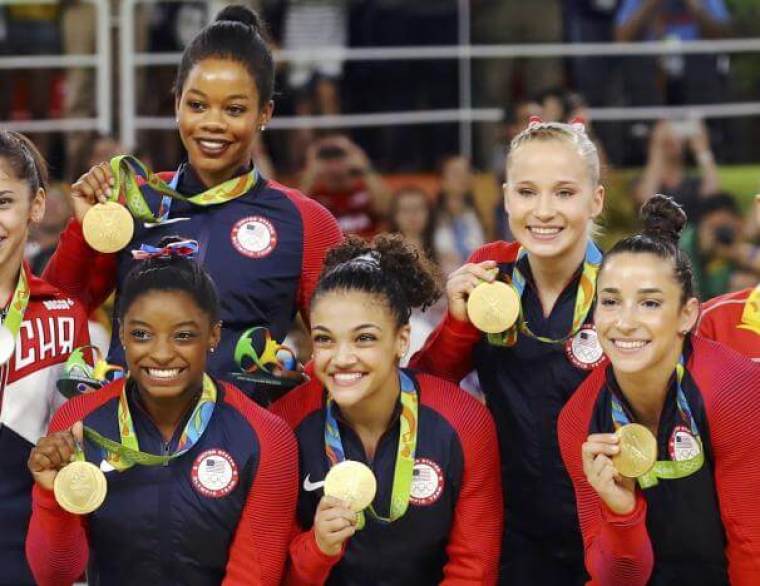 3. Laurie Hernandez, 16, Team USA Gymnastics
On the path to obtaining her first gold medal, Laurie Hernandez has suffered a dislocated kneecap, fractured her elbow and wrist multiple times, torn her patellar tendon – which was replaced by a cadaver's tendon – and had an injury to her teeth that prevented her from eating solid food for close to a month.
"I'm only 16, but I feel like I've been through a lot," Hernandez told the media last Tuesday. "But now it's all worth it."
Hernandez is living her dream which has resulted in her being the youngest member of "The Final Five" team USA gymnasts who won gold medals during their women's team all-around competition. If that weren't enough of an accomplishment, she is the first U.S.-born Hispanic athlete to make the U.S. women's gymnastics Olympic team.
The gymnast says she's able to handle the pressure that comes with her platform with prayer.
"Usually, before I salute the judge I'm able to just grab the event and I pray on it and that really grounds me," she said. "For some reason, once I do that, I am able to think clearly and I'm able to calm down right before I compete."
The teenager's faith has been continuously reinforced by her mother, Wanda Hernandez, who makes sure that her daughter continues to make her relationship with God a priority.
"She'll send me Bible verses in the morning — she always does — she's always reminding me not to forget to pray: 'I hope you remember to pray before you start anything. If you don't start your day off with God, then why are you doing anything today,'" she revealed.