5 Christian Leaders' Reactions to Trump's UN Speech: 'Trump Was Churchill'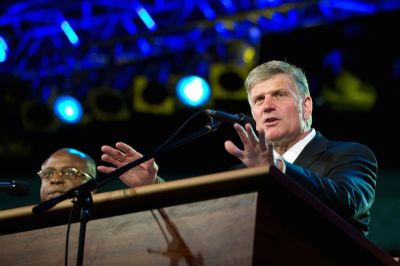 Franklin Graham
Trump's speech was also praised by leading evangelist and son of Billy Graham, Franklin Graham, who is the president of the Billy Graham Evangelistic Association and Samaritan's Purse humanitarian organization.
Graham posted his reaction to Trump's speech on Facebook, stating that it could be one of the "best speeches" he has ever heard delivered at the U.N.
"Thank God we have a president who stands for truth and is not afraid to speak truth to the whole world," Graham wrote. "President Donald J. Trump's address today to the United Nations General Assembly may have been one of the best speeches ever given to that body. It made you proud to be an American. I hope you will join me in praying for this man, that God will guide and direct him. He reminded the world, 'If the righteous many do not confront the wicked few, then evil will triumph.'"