5 Christian movies coming to theaters in 2020
4. "Home Sweet Home"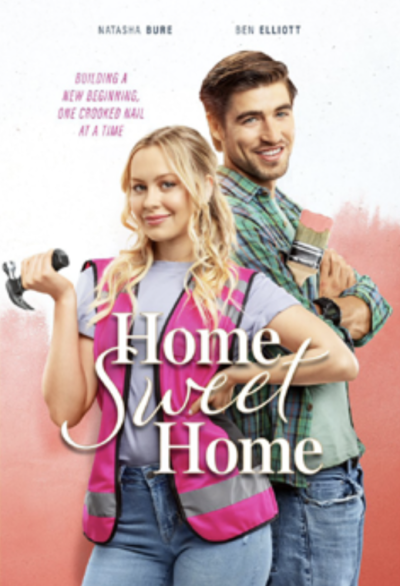 A new Christian romantic comedy titled "Home Sweet Home" will also hit theaters in the
new year.
The faith-based movie is a modern-day romance. "Home Sweet Home" stars actress, singer, social media star and daughter of Candace Cameron Bure, Natasha Bure ("Faith, Hope & Love"), and actor Ben Elliott ("The Lying Game"). 
Produced by 5x5 Productions the film was shot in Spokane, Washington, and is the first lead role for both Bure and Elliot.
The movie tells the story of a "flirtatious barista Victoria, (Bure), who is bored with her social butterfly lifestyle and longs for wholeness but has no idea what that really means, so when handsome, Jason (Elliott) walks into her coffee shop she turns on the charm. When he doesn't respond to her flirting, a first for her, the challenge begins.
"After discovering Jason runs a ministry that builds affordable housing, she decides to volunteer. ... She researches 'how to act like a Christian,' and her new approach gains her some ground as she starts to make headway with Jason. But when she meets the single mom who will own the house they're building, her eyes are opened, faking faith will not make her whole and Jason is there to serve others while she has just been getting in the way," according to the film's synopsis.
"Home Sweet Home" hits theaters spring 2020. Visit 5x5inc.com for further details.