'Another promise kept': 5 evangelical leaders respond to Trump's Golan Heights statement  
Robert Jeffress
First Baptist Church of Dallas Pastor Robert Jeffress took to Twitter to express his support for Trump's statement on the Golan Heights.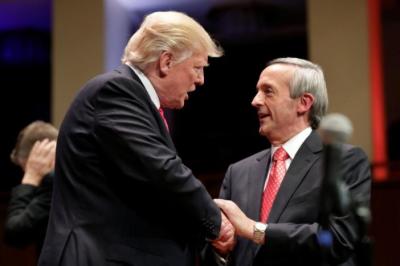 A longtime supporter of the commander in chief, Jeffress wrote Thursday afternoon that he believed the president was "courageous" for his position.
"President @realDonaldTrump is on the right side of history and God in his continued, courageous support of Israel," tweeted Jeffress.