5 films highlighting Christian faith topics coming fall 2019
5 films highlighting Christian faith topics coming fall 2019
"Waves"
Release Date: Nov. 15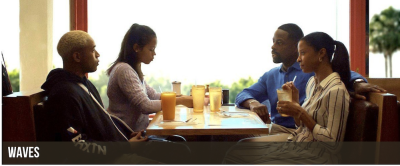 Starring Sterling K. Brown, Kelvin Harrison Jr., Taylor Russell and Lucas Hedges, "Waves" follows an upper-class Florida family that traces the "epic emotional journey of a suburban African-American family — led by a well-intentioned but domineering father — as they navigate love, forgiveness and coming together in the aftermath of a loss," the film's synopsis says. 
The trailer begins with a scene showing the family attending a church service in which the minister is heard reading the Bible verse 1 Corinthian 13: "Love is patient, love is kind, love is not rude it doesn't boast, love also forgets wrong." 
As the clip progresses, the family experiences a tragedy and they are left to put the pieces of their lives back together.
"Lord knows I've held on to way too much hate in my life," Brown says in the film. 
In an interview with the Los Angeles Times, acclaimed director and writer Trey Edward Shults says, "Waves" is a traumatic story about the human capacity for compassion and growth even in the darkest of times.
"All of my movies have gone to a dark place, but this one I think pushes past that and goes to a new area and hopefully gets you on the other side by the end," Shults said.
"Waves" will  be released by A24, the studio behind Oscar-winning film "Moonlight."
  The film will be in theaters nationwide Nov. 15.