5 Reactions to 'Ten Commandments Judge' Roy Moore Winning GOP Primary Runoff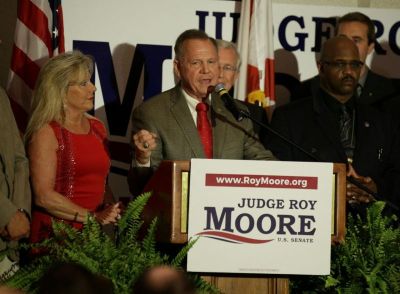 Former Alabama Supreme Court Chief Justice Roy Moore won the GOP primary runoff election on Tuesday, defeating establishment candidate Sen. Luther Strange.
Over the years, Moore has garnered controversy from the left for his socially conservative views, including the placement of a 5,200 pound granite Ten Commandments display in the rotunda of the state judicial building in the early 2000s, and his recent opposition to legalizing same-sex marriage in Alabama.
The runoff primary race was a nationally watched election, with many from President Donald Trump to Chuck Norris picking sides.
Here are five reactions to Moore's victory on Tuesday night. They include his Democratic opponent, political commentators, and the President of the United States.