5 Reactions to the FBI Raid on Trump's Lawyer
5 Reactions to the FBI Raid on Trump's Lawyer
Frank Montoya, Jr.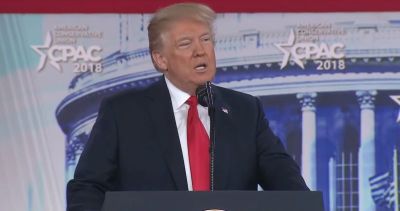 Former FBI senior executive Frank Montoya, Jr., who once served under Bob Mueller and former FBI Director James Comey, wrote a column for New York Daily News arguing that the Cohen raid was Donald Trump's "own damned fault."
"What is perhaps most telling about this action is that the special counsel, and by extension, the [U.S. Attorney's Office for the Southern District of New York], had no compunction about executing a search warrant on the President's personal counsel," wrote Montoya.
"Clearly, the use of a search warrant rather than a subpoena in this instance is another indicator that the special counsel's prosecutors and investigators (and, now those of the SDNY and FBI New York) don't trust a word the clowns in the Trump administration are telling them."
Montoya believed this was evidence of an investigation that did not trust the current administration and that they were "playing hardball, like they would with a drug dealer or a terrorist, not because they don't like the subject-in-chief or his minions, or because they have a bias against them, but because that trust was long ago violated."