5 Reactions to the Violence in Charlottesville
1. Justice Department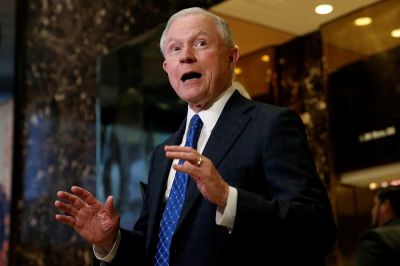 President Donald Trump's Justice Department has opened a federal investigation into the violence at Charlottesville on Saturday.
Attorney General Jeff Sessions said in a statement soon after the tragedy that the "violence and deaths in Charlottesville strike at the heart of American law and justice" and that "they betray our core values and cannot be tolerated."
"I have talked with FBI Director Chris Wray, FBI agents on the scene, and law enforcement officials for the state of Virginia," stated Sessions.
"The FBI has been supporting state and local authorities throughout the day. U.S. Attorney Rick Mountcastle has commenced a federal investigation and will have the full support of the Department of Justice."