5 Reactions to the Violence in Charlottesville
2. Backlash to Trump Statement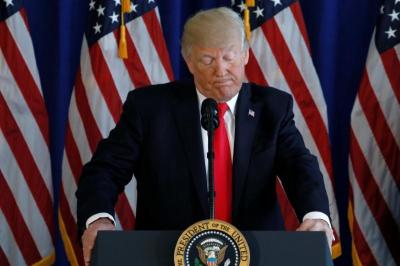 For his part, President Donald Trump released a statement from his private golf club in New Jersey, denouncing violence from "many sides" on the issue.
"We condemn in the strongest possible terms this egregious display of hatred, bigotry and violence on many sides, on many sides," stated President Trump.
"It has been going on for a long time in our country — not Donald Trump, not Barack Obama. It has been going on for a long, long time. It has no place in America."
However, Trump received backlash for his comments, with many arguing that he failed to properly blame white nationalists and racist ideology for the violence.
"Mark Herring, Virginia's attorney general and a Democrat, immediately tweeted that the 'violence, chaos, and apparent loss of life in Charlottesville is not the fault of many sides. It is racists and white supremacists,'" reported NBC News.
"Sen. Marco Rubio, R-Fla., and others implored Trump to call the incidents at the rally — which included a car plowing through a crowd killing at least one person and injuring at least nine others — as a 'terror attack' and 'domestic terrorism' by white supremacists."
On Monday, Trump held a press conference where he specifically named the KKK, Neo-Nazis, and white supremacists when denouncing violent bigotry in Charlottesville.