5 Stolen Nativity Scenes That Were Returned to Their Rightful Owners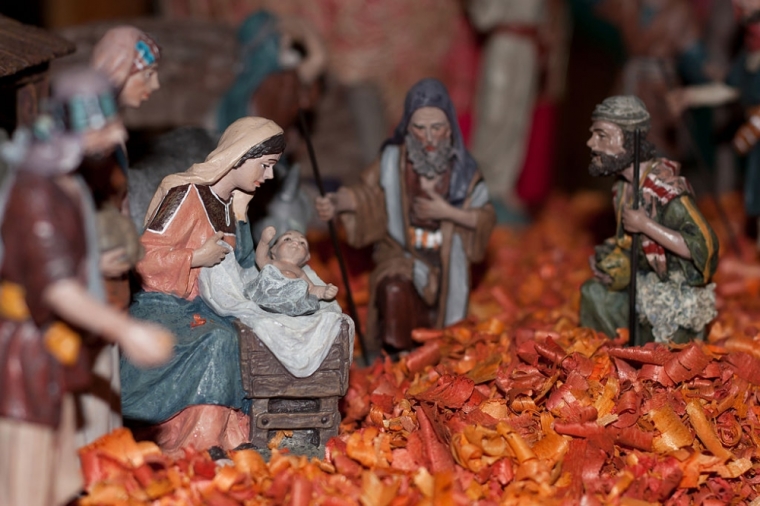 Just as daffodils adorn lawns across America in spring, nativity scenes crop up with the approach of Christmas. And this phenomenon is soon followed by the theft of those manger scenes by mischievous or criminal elements of the community.
But more often than I thought, these thefts have a happy ending for Baby Jesus and His entourage. Here are five times when stolen nativity scenes were returned to their rightful owners.
The Vanishing Act
Omaha, NE - Barb Welch's nativity scene was swiped from her front yard soon after Thanksgiving. After a few days, it returned overnight as mysteriously as it disappeared. (WOWT)
The Rescue Mission
Temecula, CA - After Bridget Bo-Lane's nativity scene went missing, a Facebook campaign was launched and the police got involved. The authorities found the lifted scene set up in another yard and recovered it. (Patch)
The Scavenger Hunt
Valencia, CA - A baby Jesus figurine vanished from a nativity scene in the Valencia Westfield Town Center shopping mall. However, a staff member found the figurine elsewhere on the property, and it's back in the scene donated by Grace Baptist Church in Santa Clarita. (CBSLA)
The Brazen Burglars
St. Joseph, MN - The Church of St. Joseph had 3-foot tall figures from its nativity scene stolen, even with the police station half a block away. The scene was later returned by cover of night. (Star-Tribune)
The Tragic Timing
West York, PA - Randy Campbell's baby Jesus was stolen from his nativity scene the same day his sister died. Two days later while he was out walking his dog, he discovered the figurine had been returned.
Even better, a stranger later showed up to give him a baby doll to replace the Jesus. The stranger had heard Campbell's story and driven two hours to bless him with the replacement. (York Daily Record)