5 Super Bowl LV players who are devout Christians
Anthony Sherman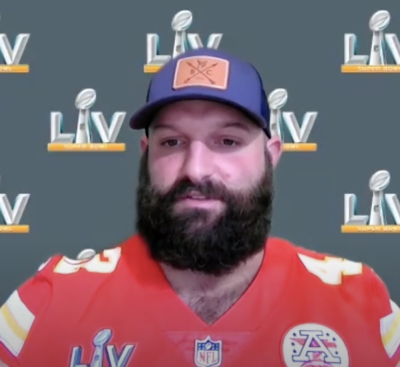 Fullback for the Kansas City Chiefs, Anthony Sherman is also a believer in Christ who speaks openly about his Christian faith.
Last year during Super Bowl opening night, he shared what God taught him in that season of his life.
"For us to lean on Him," he told Sports Spectrum of what he learned to do leading up to the Super Bowl. "For us to know that there's going to be ups and downs but we're going to be where He wants us to be at the end, and that's the only thing you can really rely on."
"He's the only one that can show us the way we need to be, and if we can rely on Him and really understand what He's trying to say, and help guys and have them find Him, it's a great thing," he added.
Sherman revealed that his team has a solid group of believers who all share their walks with Christ with each other.
"[It's great] just to get around a group of guys that have the same beliefs and same goals as you — just like [the Pro Athletes Outreach Conference], to get around guys that are in the same profession, that know what you're going through on a day-in and day-out basis, but you all know your Lord and Savior. For us to be able to learn together and walk this walk together is a great thing," he said.
Sherman was a fifth-round pick in the 2011 NFL Draft by the Arizona Cardinals and spent two seasons with them before being traded to Kansas City in 2013. 
Upon reaching the Super Bowl last year, Sherman said he looked at it as an opportunity to share Christ on one of the biggest platforms in the world.
"That's what we want to do as Christians is be His light," he said. "For us to be able to do that today and for this week and for the game is great."