5 Super Bowl LV players who are devout Christians
Ryan Succop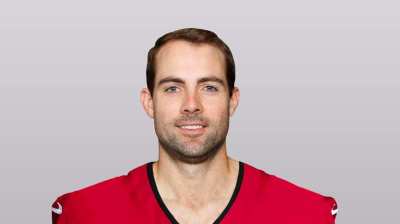 Bucs placekicker Ryan Succop was raised in the Catholic Church and deepened his relationship with Jesus during college as he began attending a Baptist church. 
"The more I spent time in God's Word and the more I prayed, the more at peace I became in [high-pressure] situations," he told the Baptist Courier in 2018. 
The former University of South Carolina player said starting a family also influenced his beliefs. Meeting his young children for the first time and "knowing there has to be a Creator for that [has] strengthened my faith a lot," he said. "I want to keep trusting God and keep seeking him."
In a recent interview with Bucs Wire, Succop said his belief in God helps keep him grounded.
"If you kick in this league long enough, there's going to be ups and downs," Succop explained. "I think something that has probably helped me to handle all that is that I try not to have my whole identity, or all of my thought process, be revolved around how I perform."
"I'm very thankful — my faith, I think, has helped me through that," he added. "My faith in the Lord and then my family — you have things to put football in perspective. I love playing [and] I'm going to go out and give it everything I've got, but at the end of the day, I'm trying not to let how I kick affect my mentality. I think that's something that's been a blessing to me is trying to have other things in [my] life. For me, it's my faith and my family. I think the kicking takes care of itself when those two things are good."
Succop was picked No. 256 in the last round by Kansas City but still never considered it a negative.
"I always looked at it from the beginning as an opportunity," he said to the Baptist Courier. "I always thought, man this is amazing — I am getting drafted to play football and to do what I love. I feel like God has given me this ability to play this game. I want to try to maximize that."