5 Super Bowl LV players who are devout Christians
Stefen Wisniewski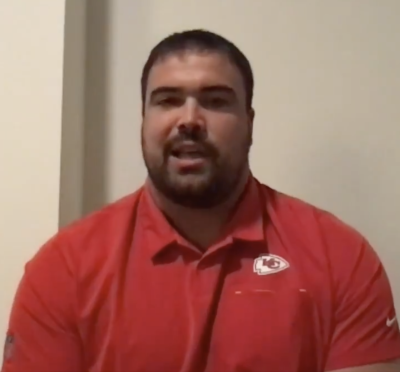 Offensive lineman Stefen Wisniewski is grateful that out of the four teams he's played for during his nine-year career, Kansas City has a strong core of Christians on its team.
Wisniewski penned an op-ed for Sports Spectrum following The Chiefs 2020 Super Bowl win in which he opened up in detail about his strong commitment to Christ.   
"After seven mostly successful years playing in the NFL, which included 90-plus starts and a Super Bowl ring with the Philadelphia Eagles, my career took a sharp turn downhill," he wrote. "In 2018, I was benched during the season, fired at the end of the year, re-hired, then fired at the end of training camp this year."
"I spent the first five weeks of the 2019 season unemployed, on my couch watching NFL games. It was a frustrating time. But I believe God allowed all this to happen to me to test me, to bring Him glory, and to teach me how to better follow Him," he said.
Wisniewski grew up going to church and Christianity was mostly a cultural experience for him until a car accident in high school forced him to put his attention on God. 
"I felt like I was invincible. But one summer night, God reminded me in a big way that I wasn't," he testified.