5 Things Donald Trump and Nigel Farage Have in Common
One is an American who through intense controversy became the presumptive presidential nominee for the Republican Party. The other is an Englishman who led the cause to have the United Kingdom leave the European Union.
1. Immigrant Wives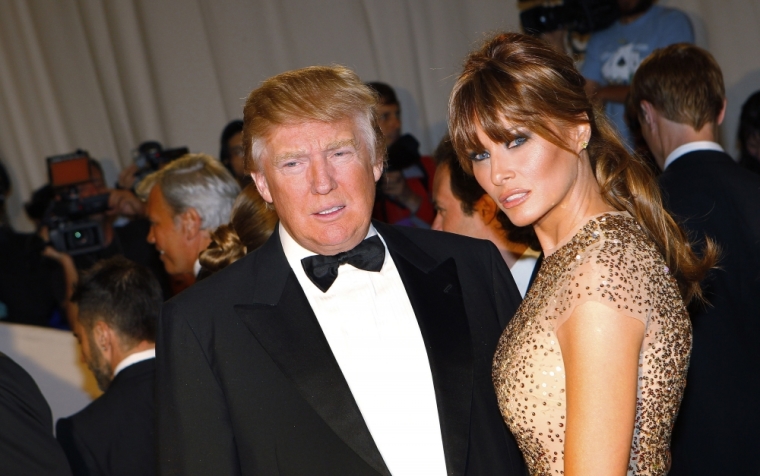 Both Trump and Farage have come to political prominence for their criticism of their respective nations' immigration systems and with their criticism have weathered accusations of xenophobia.
Both men do have spouses of foreign background. Trump's third wife, Melania, was born in Slovenia and his first wife, Ivana, was born in the Czech Republic. Farage's first wife, Gráinne Hayes, was an Irish nurse while his current wife, Kirsten, is a German national.
 2. Disdain for Global Alliances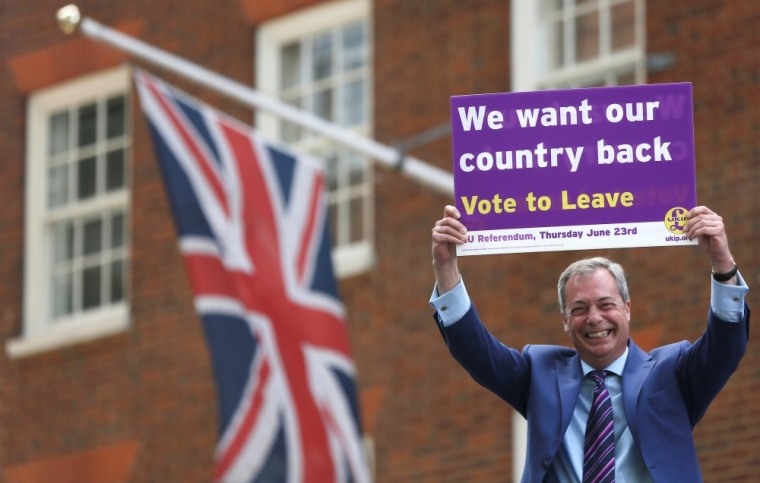 Both Trump and Farage have a disdain for global alliances, with both believing that their respective countries are being taken advantage of.
Farage, of course, is the leader of the Brexit movement, which with a 52 percent majority of voters backing the campaign, he was able to lead the charge for the U.K. to regain its sovereignty from the EU. In 2015, U.K. citizens paid £13 billion a year to the EU, and only got £4.5 billion back in return.
For his part, Trump has openly talked about the U.S. leaving the North Atlantic Treaty Organization
"Either they pay up, including for past deficiencies, or they have to get out. And if it breaks up NATO, it breaks up NATO," stated Trump in a recent interview.
3. Vices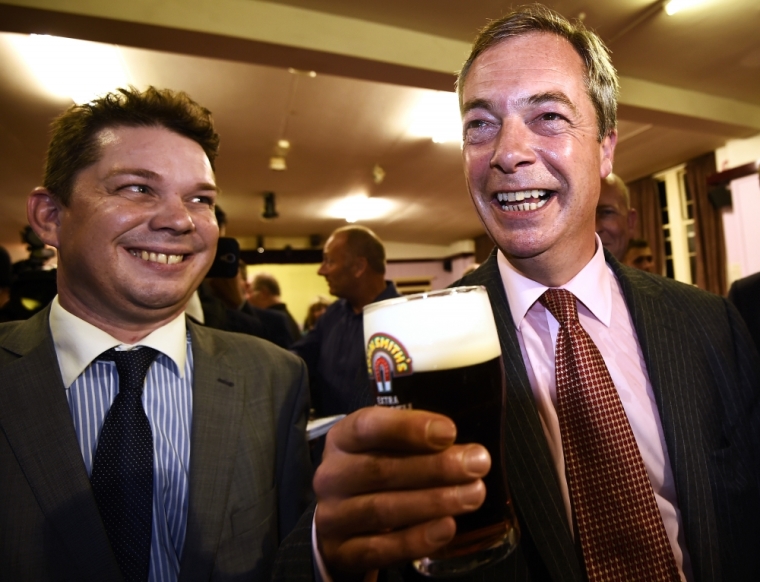 Both Trump and Farage have reputations as being a bit permissive on certain things. While these things vary, they can probably all be safely called vices.
Farage is commonly photographed with a beer in his hand, which is part of his self-crafted reputation as an everyman.
The Daily Telegraph interviewed Farage's second wife in 2014. She told the publication that she expressed concern over his lifestyles, stating that she felt he "drinks and smokes too much."
"He doesn't get a lot of sleep, he doesn't get a lot of rest, he lives on adrenaline a lot, he doesn't eat regular meals, now I am beginning to sound like his mother, and he smokes and he drinks too much," she said.
While Trump is not a drinker, he does oversee many gambling establishments and has boasted of having had extramarital affairs.
"If I told the real stories of my experiences with women, often seemingly very happily married and important women, this book would be a guaranteed best-seller," wrote Trump in his book Art of the Comeback.
4. Defending Christmas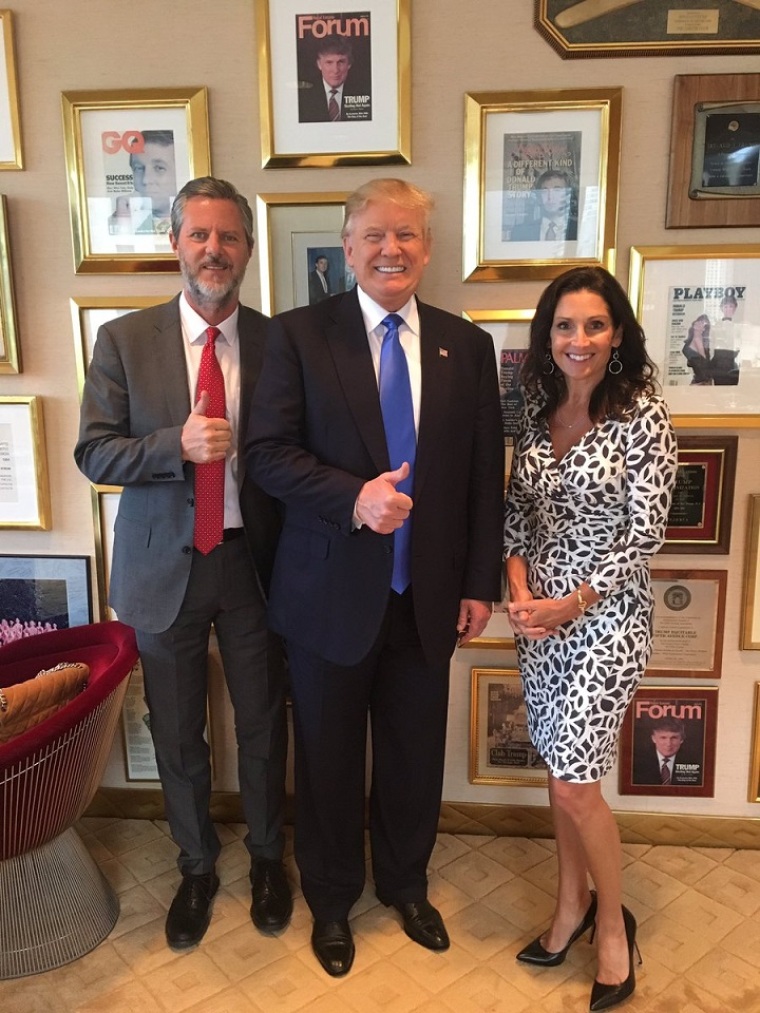 While neither is known for their religiosity, both Trump and Farage have spoken highly of Christianity and especially in celebrating Christmas.
In a December 2015 column published by the UK Mirror, Farage argued that Christmas should always be considered a "Christian festival."
"That means that whilst we have absolute respect for people of all religions from all over the world, regardless of whether they agree or support our faith, we as a country must be up standing and defend who we are," wrote Farage.
"We are a Christian country with a Christian constitution and a Christian monarch. Whilst I would not ever present myself as being a person of deep religious conviction I absolutely believe in Christian values that have made this country great."
Meanwhile on the campaign trail Trump has bemoaned businesses that use the phrase "happy holidays" over "Merry Christmas," vowing to go after companies that do that.
"If I become president, we're gonna be saying Merry Christmas at every store. ... You can leave happy holidays at the corner," stated Trump in October of 2015.
5. Affluent backgrounds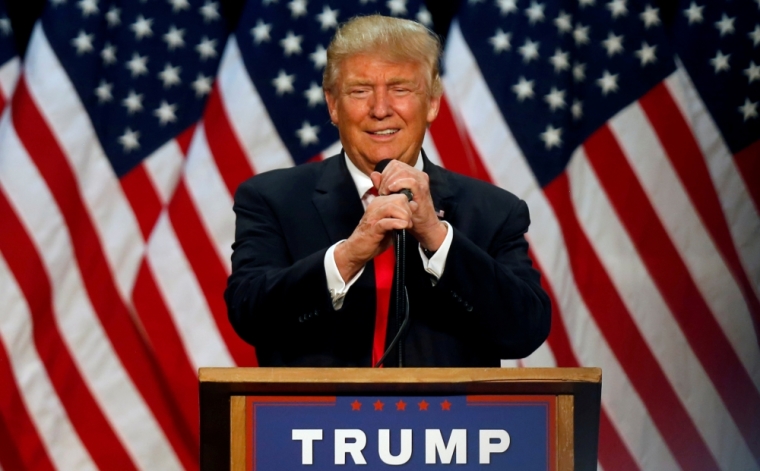 Maybe this one should have been first. Oh well. Both Trump and Farage have wealthy, influential family backgrounds.
"Trump's father built affordable rental housing, mostly in Brooklyn and Queens in New York City. He had a net wealth estimated at between $250 million and $400 million at the time of his death," reported Newsmax.
While not as impressive on the wealth scale, Farage came from what has been described as a well-off background.
"Farage was born in 1964 to an affluent family in Kent, southeast England. His father was a stockbroker," noted news.com.au.
"He was educated at one of England's top private schools, Dulwich College in London, where he says his headmaster saw him as 'bloody-minded and difficult.'"