5 things to know about 2024 presidential candidate Ron DeSantis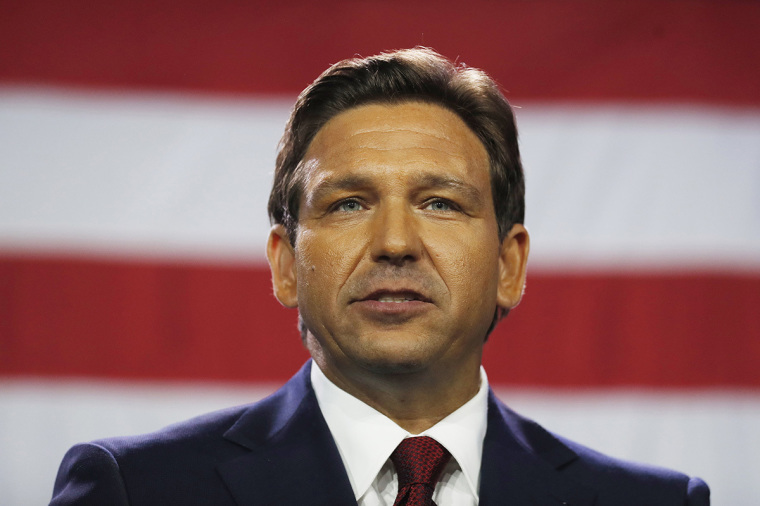 After securing a blowout victory in his 2022 reelection bid as many other Republican candidates struggled in last year's midterm elections, Florida Gov. Ron DeSantis is viewed by many conservatives as an attractive alternative to former President Donald Trump even as he remains behind the frontrunner in the polls.
DeSantis, 45, is one of several candidates who appeared on stage at Wednesday's Republican presidential debate at the Ronald Reagan Presidential Library in Simi Valley, California. Since Trump did not appear at the debate, DeSantis was the highest-polling candidate on stage. 
The current RealClearPolitics average of polls measuring the opinions of primary voters shows DeSantis in a distant second, capturing 14.4% support to former President Donald Trump's 56.6%. 
DeSantis represented Florida's 6th Congressional District in the U.S. House of Representatives from 2013-2019. He ran for governor in 2018 and secured the Republican nomination, going on to narrowly defeat Democrat Andrew Gillum in the general election.
In his reelection campaign, DeSantis defeated former Florida Gov. Charlie Christ by a nearly 20-percentage-point margin in a state that Trump won by less than 4 points in the 2020 presidential election.
DeSantis won several large urban counties that generally vote Democratic in statewide elections, including the state's most populous county of Miami-Dade County, brightening his 2024 potential in the eyes of many conservatives. 
The following pages highlight five things to know about Ron DeSantis.