5 things to know about GOP presidential candidate Nikki Haley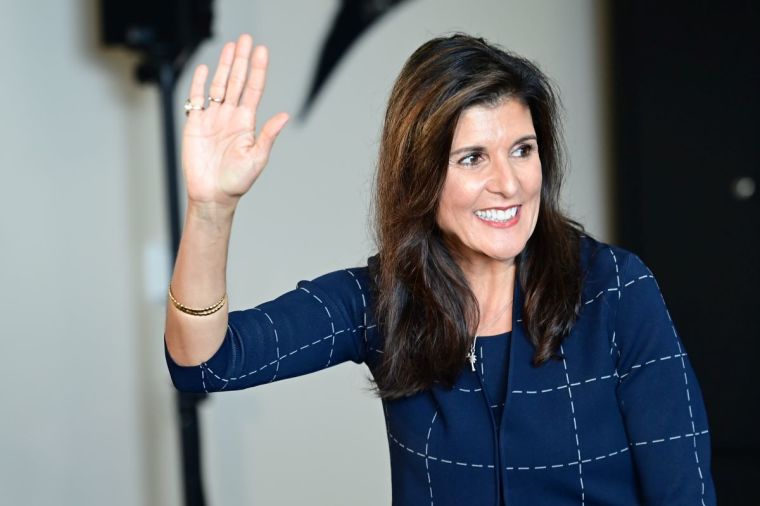 Former South Carolina Gov. and United States Ambassador to the United Nations Nikki Haley is one of several candidates running for the Republican nomination for president in 2024. Haley and six other candidates will appear at the second Republican presidential debate at the Ronald Reagan Library in Simi Valley, California Wednesday night. 
Haley will take the stage alongside Florida Gov. Ron DeSantis, entrepreneur Vivek Ramaswamy, former Vice President Mike Pence, Sen. Tim Scott, R-S.C., former New Jersey Gov. Chris Christie and North Dakota Gov. Doug Burgum. Former President Donald Trump, the frontrunner for the Republican nomination, will not attend the debate. 
The RealClearPolitics average of polls measuring support for GOP presidential candidates among primary voters shows Haley coming in a distant third place by securing 5.4% support. Trump has 57.3% support, while DeSantis has 14.1%. Haley comes in slightly ahead of Ramaswamy, who currently polls at 5.3%, while the other candidates fail to crack 5% support. 
Haley served as governor of South Carolina for six years before Trump chose her to serve as U.S. Ambassador to the U.N. after he won the 2016 presidential election. She took office shortly after the U.S. Senate confirmed her in 2017 and served in that position until the end of 2018. Here are five things to know about Nikki Haley.