5 Things to Know About the Paige Patterson Controversy
What Comes Next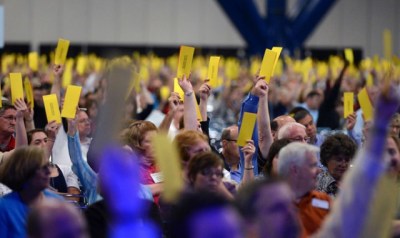 A May 22 meeting is scheduled at the seminary with the SWBTS trustees to address all of the allegations surrounding Patterson. They will also consider Montgomery's appeal regarding his employment termination and the removal of his scholarship from the seminary.
In June, the Southern Baptist Convention will hold its annual meeting in Dallas where they will elect a new president to replace outgoing president Steve Gaines, who will likely serve for the next two years.
Thus far, Patterson is still scheduled to give the convention sermon at the annual meeting, which is considered a special honor. The only way he would not preach is if he personally opted out or if the entire convention messengers voted to rescind it.
When asked if he still intends to give that sermon, Patterson told the Washington Post: "I have no comment. I try to follow the Lord as much as possible, and He's said not a word."
Sexual abuse and assault will be subjects of a panel discussion convened by the Ethics & Religious Liberty Commission, the policy arm of the denomination currently led by Russell Moore, on the eve of that annual meeting.