5 Things You Need to Know About DACA and What Happens Next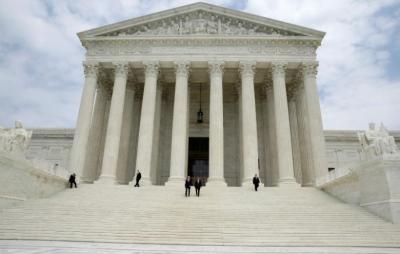 3. DACA's constitutionality is heavily debated.
Considering that DACA was created without Congress passing legislation to permit such a program that skirts around the country's immigration laws, opponents have long argued that the program is unconstitutional and an "abuse of power."
DACA critics argue that the fact that the deferred action program was not created legislatively but rather through an executive order means that the program has little leg to stand on constitutionally.
"The place to have the debate about what to do about illegal aliens who were minors when they came to this country is in the halls of Congress, not the White House," Inserra and Von Spakovsky wrote in their op-ed in The Hill. "Failure to correct this overreach will only set a dangerous precedent that weakens our constitutional balance of powers."
Obama defended the legality of DACA in a post on Facebook in which he asserted that the program was based "on the well-established legal principle of prosecutorial discretion, deployed by Democratic and Republican presidents alike, because our immigration enforcement agencies have limited resources, and it makes sense to focus those resources on those who come illegally to this country to do us harm."
The issue of DACA's constitutionality has "never been resolved" by the courts, Drexel University law professor Anil Kalhan told Quartz.
Although the Supreme Court was split 4–4 when it heard challenges against DAPA in 2016 and upheld a lower court ruling blocking the program, the Supreme Court has not ruled on DACA itself.
"The DACA program was created by the Obama administration through a 2012 executive action — that is, the executive branch relied on a combination of its own authority and the powers delegated to it by Congress in order to form DACA," Think Progress' justice editor Ian Millhiser argues in an op-ed. "Indeed, the case for or against DACA isn't really a constitutional case at all. It is a question of whether federal laws enacted by Congress permitted the Obama administration to act as it did."