5 Things You Need to Know About DACA and What Happens Next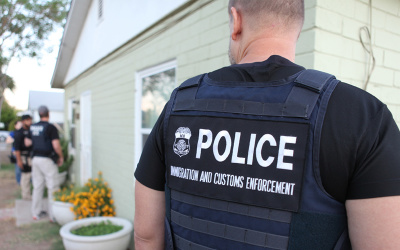 2. DACA only offers temporary reprieve from deportation, not legal status
Despite what some might think, deferred removal action does not provide a recipient with "lawful status" in the United States.
According to the Department of Homeland Security, deferred action is simply the "use of prosecutorial discretion to defer removal action against an individual for a certain period of time."
However, "Deferred action does not provide lawful status."
Therefore, DACA recipients are not considered people who have "a valid non-immigrant status in the United States."
As The Heritage Foundation's David Inserra and Hans Von Spakovsky note, "DACA provides pseudo-legal status" and gives Dreamers "a promise that they won't be deported, as well as providing them with work authorizations and access to Social Security and other government benefits."
In 2012, Obama said DACA was merely a "temporary fix" and could not be considered "amnesty."
"This is not amnesty. This is not immunity. This is not a path to citizenship. It's not a permanent fix," Obama said. "This is a temporary stopgap measure."