5 Things You Need to Know About DACA and What Happens Next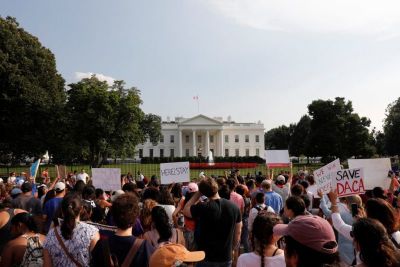 The Trump administration formally announced on Tuesday that it will put an end to an Obama-era program that provided immigrants brought to the United States illegally as children, a group commonly known as Dreamers, with deferred action from deportation.
While some evangelical leaders and many political activists on the Left called on President Donald Trump to protect Dreamers from being deported, the administration has also been pressured by those who believe the Deferred Action for Childhood Arrivals program, established by an executive order signed by Barack Obama, is unconstitutional.
Amid this week's media firestorm surrounding the administration's announcement on DACA, here are five things Americans need to know about the program.
Click on the next page above to read more