5 Things You Should Know About Pentecost
3. An Ecumenical Gathering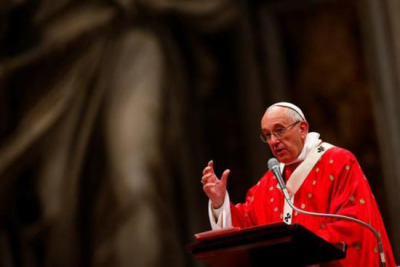 In 2017, Pope Francis announced plans to host a Pentecost Sunday worship service that included not only Catholics but also Pentecostals.
Catholic News Service reported last month that the head of the Roman Catholic Church invited approximately 300 Charismatic and Evangelical leaders to Rome for Pentecost Sunday.
"While some Pentecostals in some parts of the world, especially in Latin America, have a reputation for trying to convince Catholics to leave the Church, the reality is that the Catholic-Pentecostal relationship is much more varied," noted CNS.
"In many places, they share praise, worship, music and Bible studies with Catholic charismatics, and they set out together to proclaim to all that Jesus is Lord and work alongside each other to feed the poor and defend the unborn."