5 Times the Pro-Life Cause Was Accidentally Endorsed
Michelle Wolf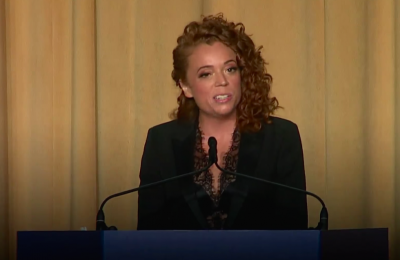 Comedian Michelle Wolf stirred a good deal of controversy over her performance at the White House Correspondents' Dinner in April, with many claiming she crossed the line in her roasting of people.
At one point, Wolf poked fun at Vice President Mike Pence, a conservative evangelical known for advancing pro-life efforts when serving as governor of Indiana.
"[Pence] thinks abortion is murder. Which, first of all, don't knock it 'til you try it — and when you do try it, really knock it. You know, you've got to get that baby out of there," quipped Wolf.
Yet it was noted by some that Wolf, most likely unintentionally, referred to the entity being aborted not as a "fetus," which is the preferred term used by pro-choice groups, but rather as a "baby."