5 Tips for Travelling With Kids
Mom Says/Dad Says," an exclusive Christian parental advice column by Gregory Slayton, former U.S. Ambassador to Bermuda and author of the best-selling book Be a Better Dad Today: Ten Tools Every Father Needs, and his wife, Marina Slayton, author of the new book Be The Best Mom You Can Be. The Slaytons have been featured on Fox and Friends, Focus on the Family Radio and numerous other media outlets. They donate 100% of their royalties from parenting books to fatherhood and family nonprofits.
Senators John McCain and Joe Lieberman, Governors Jeb Bush and Sam Brownback and Pastors Tim Keller and Luis Palau, among others, have endorsed the Slaytons. In their exclusive series for The Christian Post, both Marina and Gregory will answer thoughtful Christian parents seeking to raise their children up in the goodness of the Gospel and the Glory of God. If you would like to have Marina and Gregory answer your questions, please contact them via momsaysdadsays@christianpost.com.
Parents Question:  My husband and I have two young children and we're not sure if we should travel with them. We both enjoy travelling, but we haven't travelled much at all since the kids were born. What do you advise?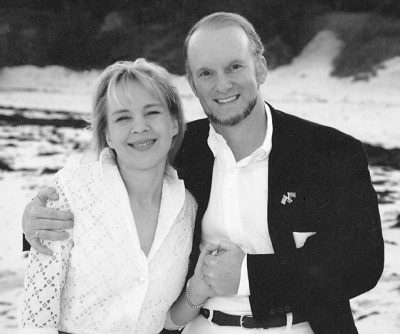 Mom Says: Yes, it's true that your kids are young … and it's true that travelling with young children can be a hassle. But on the other hand, you and your husband enjoy it — and your children will too. The key is to pick the right destinations and trips for the ages of your kids, but at the same time being sure that it's going to be fun for you and your spouse.
When our kids were young we loved to go for short beach or forest vacations (we lived in California, so that was not difficult). But no matter where you live, I'm sure you have places of great natural beauty within a few hours. Or maybe go to a working farm. It's great for your kids to understand where our food comes from. Or if you live in a suburb or in the country, visit the largest close by city.
Something that is fun and easy for you all to do together is the key. Be sure to keep the trips short and flexible in case changes are needed. Almost any kind of travel will enlarge your children's world and help them to grow intellectually.
And as they grow up, you can expand your vacation plans to introduce them to other regions and countries. Just be sure it's age appropriate and you have planned some fun things for the whole family.
Travel is the best way for our children to understand that they are truly global citizens — and that people in far-away countries are not really that different from us. Those are important lessons in the 21st century world. Your children will be blessed if they learn those lessons early in their lives.
Thanks for your excellent question and do enjoy your next family vacation!!
Marina
Dad Says: Many of our best memories as a family come from our family vacations. Studies prove that even just getting away from home (and the daily tasks there) tends to help us de-stress and relax.
It also helps to spend time together as a family without frequent interruptions. That is another blessing of travel together. As our kids have grown up we have taken them to other countries and other continents. Each trip has been memorable … and many of them have been wonderful. In fact we have just gotten back from a trip to Morocco to celebrate my wife's birthday. The kids had never been to Africa … so that was a real "eye opener" for them.
Here are a five tips for you and your husband as you plan your family vacations:
1. Be sure not to overdo it.
Taking a 2 year old on a 6 hour plane ride is not going to be relaxing. Better a 1 or 2 hour car ride away. Keep it simple.
2. Make sure there are fun things for the kids to do.
Marina mentioned a bunch of these above. Sometimes you can find a hotel with a great kids program. That can be a double blessing: fun for the kids and relaxing for you parents. And almost every major city has a zoo, sport teams, kids museums and great parks. Enjoy them together.
3. Stay flexible.
Things change, kids get sick, the weather doesn't always cooperate. That's why we like to keep things as flexible as possible, especially when the kids were young. That way, if something changes or the vacation just isn't working out, you can change plans. We've even cut a few of our vacations short, and in each case it was the right decision.
4. Vacation with family or close friends.
This is a great way to develop stronger bonds of friendship and family. Just be careful to have things worked out in advance so there are no hard feelings or other disappointments.
5. Be sure your children do some preparation for each trip.
As your kids grow older, be sure they study the region or country where you are going. We like to give each of kids the responsibility to know about at least one city or town we are going to visit. With the Internet, it is easy for them to learn a great deal. And then they can be proud to tell the rest of the family about the place(s) you are visiting.
Travelling with the family is great. And with just a bit of preparation and common sense, family travel can create wonderful life long memories for one and all.
Enjoy!!!
Gregory