5 Ways We Can Help Persecuted Christians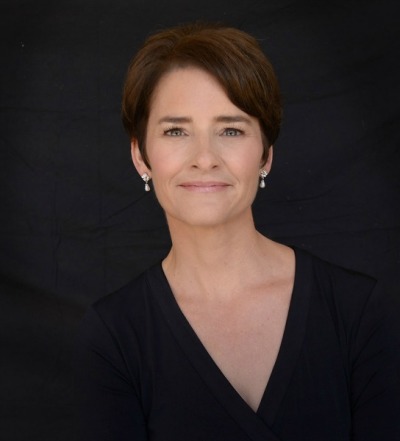 Christian Persecution has reached an "unprecedented" high with an average of 11 Christians being killed every hour. That's according to a Catholic Bishop, who this week warned the Irish Government's Joint Committee on Foreign Affairs about the alarming trend. "Christianity is now the world's most oppressed religious group," Bishop John McAreavey said, "with persecution against them reported in 110 countries."
The sheer number of Christians being martyred today is mind-boggling and the graphic accounts of atrocities against Christian populations sickening. But what can we do?
Bishop McAreavey urged governments to consider economic action against offending countries, which would certainly help. "Many of these countries have significant trade links with Ireland," McAreavey said. "Persecution is increasing in China. In North Korea a quarter of the country's Christians live in forced labour camps. Saudi Arabia, Yemen, and the Maldives all feature in the 10 worst places to be Christian." McAreavey also urged Western nations to give more direct aid to churches and persecuted groups, which to date, has been pretty minimal.
These governmental actions could certainly help change the current climate. But, if you're like me, you're wondering what you can do as a private individual to help. Fortunately, there's a lot we can do.
1. Get educated. The three main organizations helping the persecuted church are Open Doors, Voice of the Martyrs, and Samaritan's Purse. All have excellent websites offering a wealth of information about the persecuted Christians around the world. Also, Voice of the Martyrs offers a regular newsletter https://secure.persecution.com/newslettersignup.aspx, providing regular updates.
2. Pray. Now that you know more about persecuted Christians, pray for them! But how? I've always been inspired by the early church's response to persecution recorded in Acts 4. Here, the religious leaders try to intimidate Peter and John into silence, commanding them not to speak or teach in the name of Jesus. After being released, though, what do these two apostles do? They pray a remarkable prayer – not for protection or ease, but for courage and power: "Lord, consider their threats and enable your servants to speak your word with great boldness. Stretch out your hand to heal and perform signs and wonders through the name of your holy servant Jesus." Certainly, let's pray for our brothers' and sisters' protection and provision. But, let's also pray they'll be faithful and empowered by the Holy Spirit to do His work. Let's pray that if they're one of the 11 killed this next hour that they'll meet the Lord unashamed and hear, "Well done, good and faithful servant."
3. Give. Speaking of Acts 4, right after the disciples finished praying, we're told, "No one claimed that any of their possessions was their own, but they shared everything they had." Many of our persecuted brothers and sisters have had their homes burned, their property confiscated and their right to work denied. Certainly, those of us who enjoy freedom and prosperity have a responsibility to give some of our resources to meet their needs. Again, Open Doors, Samaritan's Purse and Voice of the have networks established to meet the needs of persecuted Christians and giving online is quick and easy.
4. Write letters. Voice of the Martyrs actually has a webpage where you can learn about specific imprisoned Christians and write them letters. What an awesome way to encourage those who desperately need it! Remember being at camp, or perhaps in the military, and eagerly awaiting a personal word from home? Now, imagine that same situation, only you're being beaten and perhaps starved – and mocked for your beliefs. Just think how a personal letter might give that imprisoned brother or sister the encouragement they need to make it through another day.
5. Encourage your church to help persecuted Christians. All of us, if we're following the clear biblical imperative, are part of a local church. Yes, we should act as the Holy Spirit compels each of us individually, but we should also act as a body. Talk to your church leaders and likeminded church members. Brainstorm about how you can build awareness about the persecuted church and help them as a local body. Hold prayer meetings for persecuted Christians. Plan targeted initiatives to raise money and to meet a specific need. Go big and network with some other churches to sponsor a community-wide rally! Remember, God is able to do "immeasurably more than all we ask and imagine" – and empowering us to help His faithful servants around the world is certainly something He wants to do.
Julie Roys is a speaker, freelance journalist and blogger at www.julieroys.com. She also is the host of a national radio program on the Moody Radio Network called, Up For Debate. Julie and her husband live in the Chicago suburbs and have three children