11 Christians Are Killed Every Hour, Says Irish Catholic Bishop Who Warns Persecution Has Reached 'Unprecedented' High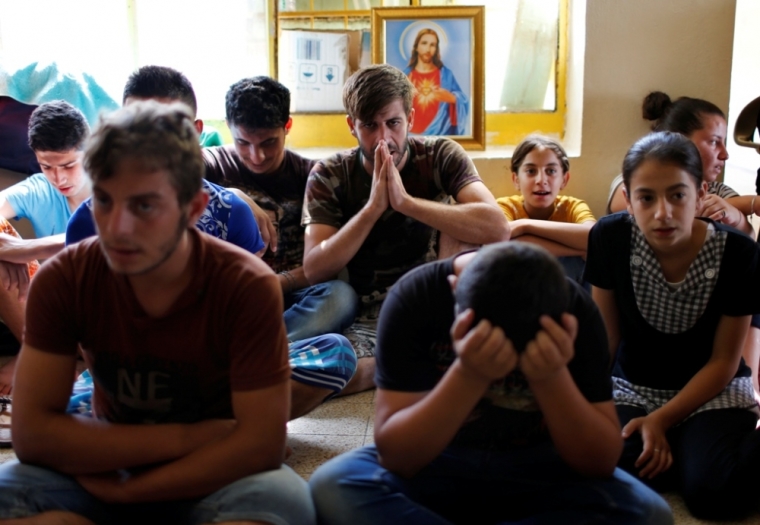 Bishop John McAreavey, chair of the council for Justice & Peace of the Irish Catholic Bishop's Conference, told the Joint Committee on Foreign Affairs and Trade that Christian persecution is at an "unprecedented" high, pointing to statistics that show 11 Christians are killed every hour of the day.
Citing a Pew Research survery, McAreavey told the committee that Christian persecution is being gravely underestimated, as "Christianity is now the world's most oppressed religious group, with persecution against them reported in 110 countries."
He continued: "Many of these countries have significant trade links with Ireland. Persecution is increasing in China. In North Korea a quarter of the country's Christians live in forced labour camps. Saudi Arabia, Yemen, and the Maldives all feature in the 10 worst places to be Christian.
"According to the International Society for Human Rights, a non-religious organization, 80 percent of all acts of religious discrimination in the world today are directed against Christians."
At least 100,000 Christians are killed every year because of their faith in Jesus Christ, McAreavey said, adding that an even greater number of believers are "being tortured, imprisoned, exiled, threatened, excluded, attacked and discriminated against on a widespread scale."
The bishop also shared statements from the Chief Rabbi of Britain, Jonathan Sacks, who recently said that the suffering of Christians in the Middle East is "one of the crimes against humanity of our time," comparing it to Jewish pogroms in Europe and asserted that he's "appalled at the lack of protest it has evoked."
The killing and torturing of Christians in the Middle East is "a threat to our common humanity and to the religious and cultural patrimony of the world" and places "peace and stability of the entire planet" at risk, the bishop continued.
McAreavey also addressed leaders of Western nations who've so far refuse to commit to helping Christians in the Middle East.
"Perhaps because of a fear of being seen as less than aggressively secular in their own country," he said, many governments of majority Christian countries in the West seem reluctant to give direct aid to churches and religious minorities."
He went on to argue that the West risks losing its own understanding of the importance of religion by ignoring the conflict in the Middle East and urged his fellow Catholics to appeal "to all governments and societies to affirm the vital importance of respecting the right to religious freedom and conscience as a fundamental principle of genuine pluralism in a tolerant society."
Some Christian leaders in the West have spoken out about the lack of aid persecuted Christians are receiving in the Middle East, including Rev. William Devlin of Infinity Bible Church in Bronx, New York.
Devlin has traveled to over 11 different countries including Kurdish Iraq where the persecution of Christians is rampant. He's urged other leaders to help by traveling to these nations with him, but told The Christian Post in an interview last week that he's disappointed in some of the excuses he's heard, with the number one reason being that the pastors cannot afford it.
As an answer to their excuses, Devlin said he will pay for pastors' airfare to travel to persecuted nations.
"My efforts are bearing fruit, and just hope that we can continue to get the call out there because I think it is a total embarrassment, it's a black eye in the face of Jesus that we are not going over there," said Devlin told CP.
Devlin plans to return to Iraq in July and hopes other pastors will go along with him.
Christian leaders from the East, such as Sister Diana Momeka, an Iraqi Catholic nun who was driven out of her home by ISIS in August of 2014, are also speaking out.
Momeka recently traveled to the U.S. to address Congress on the militant Islamic group's persecution of Christians in the region, and said the killing of believers could lead to the destruction of commonality between the Eastern and Western cultures if it continues.
"This is cultural and human genocide," she said during a congressional hearing on Wednesday, adding that the eradication of the Christian community has "placed the whole region on the edge of a terrible catastrophe."
"Christians have for centuries been the bridge that connects Eastern and Western cultures. Destroying this bridge will leave an isolated, inculturated conflict zone emptied of cultural and religious diversity."