ISIS Captures Key Iraqi City of Ramadi as Government Forces Retreat; Sources Report Burned Bodies, Mass Executions, 'Bloodbath' of Families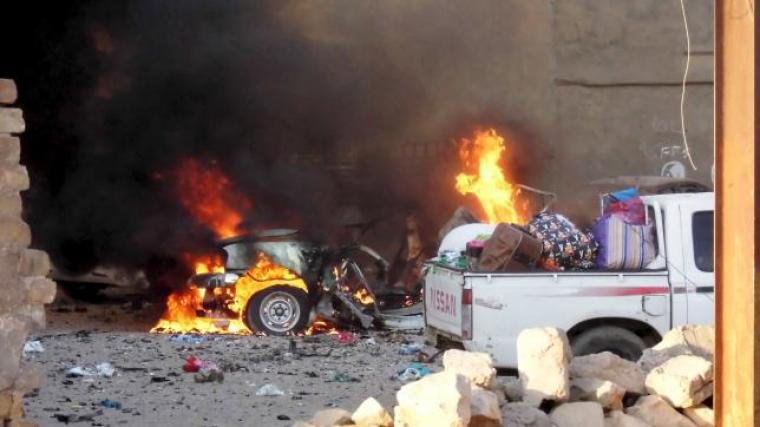 Terror group ISIS has reportedly captured the key Iraqi city of Ramadi, which it had besieged for months. The Iraqi security forces and tribal fighters fighting the jihadists have been forced to retreat from their positions following heavy car bomb blasts, though U.S. Secretary of State John Kerry said that the fight is not yet over.
"It is possible to see the kind of attack we have in Ramadi, but I am absolutely confident in the days ahead that will be reversed," Kerry said on Monday during a visit to Seoul, CNN reported. "Large numbers of Daesh were killed in the last few days, and will be in the next days because that seems to be the only thing they understand."
Peter Mansoor, a retired U.S. Army colonel, noted, however, that the fall of Ramadi is a "huge setback to Iraqi forces and to the U.S. strategy to degrade and ultimately defeat ISIS."
Ramadi Mayor Dalaf al-Kubaisy has affirmed that anti-terror fighters have been pushed back to the city's east. Ramadi is the largest city in western Iraq, and is the capital of the Anbar province, which is a Sunni heartland. It is located only 70 miles from the nation's capital of Baghdad.
Fox News said that the fall of Ramadi is the biggest loss for Iraqi forces since the U.S. started launching air strikes against ISIS in September 2014.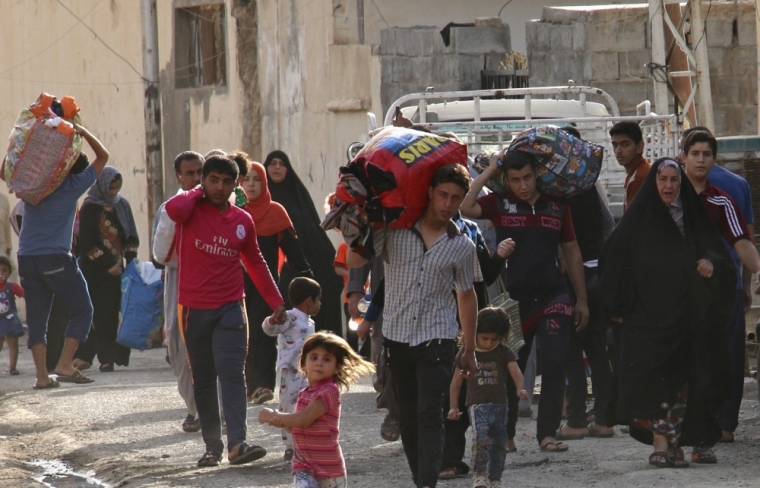 Local officials inside the city reported that burned bodies can be seen littering the streets, while the Islamic militants have began carrying out mass killings. Al-Kubaisi noted that over 250 civilians and security forces have been killed over the past two days, a number which includes dozens of police and other government supporters who have been executed along with their wives, children and other family members.
CNN intelligence and security analyst Robert Baer affirmed that a grim fate awaits the residents of Ramadi who are now in ISIS' grasp.
"Anybody who supported the government will probably be executed within the next 24 hours," Baer said. "Their families will be driven out. It will be a bloodbath over the next couple of days."
Back in April, President Barack Obama revealed that the U.S. had launched over 1,900 airstrikes in Iraq alone, working with a broad coalition of allies looking to push back against the terror group, which has also captured territory in Syria.
Deputy Head of the Anbar Provincial Council Falih Essawi warned at the time, however, that Ramadi is under immense pressure, with government soldiers uncertain how much longer they can hold out.
Sunni tribal leader, Naeem al-Gauoud, revealed that scores of tribal fighters have died defending the city, with many of their bodies being dumped in the Euphrates River.
Muhannad Haimour, a spokesman for the provincial governor of Anbar, added that at least 8,000 people have had fled the city in the past few days. The U.N. has estimated that since April as many as 114,000 residents in total have fled from the besieged city and the surrounding villages.
"Ramadi has fallen," Haimour had told The Associated Press. "The city was completely taken. ... The military is fleeing."
"They come to Anbar and Iraq to die. It's very difficult to stop a bulldozer that's been armored, driven by a suicide bomber, with tons of explosives," he added. "And dealing with these fighters has been extremely difficult. It's not a conventional war by any stretch of the imagination."
Retired Lt. Col. Anthony Shaffer, a senior fellow at the London Center for Policy Research, said that the crisis in Ramadi is a sign that forces battling ISIS need to think about adapting new strategies.
"Ramadi's a bad news story, period," he said. "It's not going well. The military units we've trained in the Iraqi army are basically laying down their guns and running."