57-Y-O Pastor Sexually Assaulted 13-Y-O in Church's Bathroom During Service, Police Say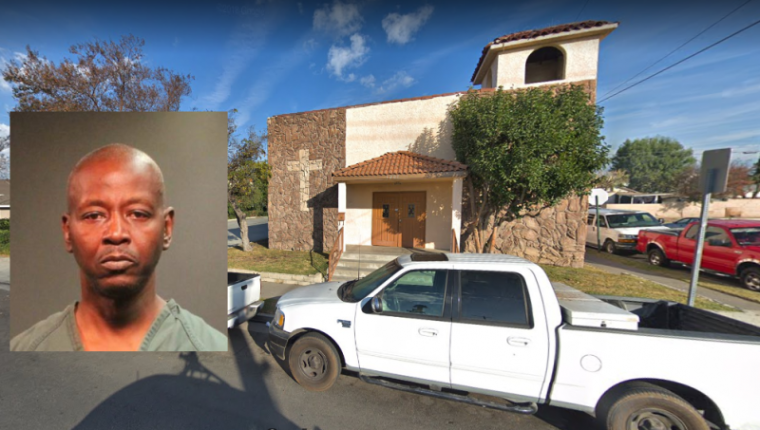 A 57-year-old youth pastor was arrested Tuesday at a liquor store and charged with sexually assaulting a 13-year-old girl inside a bathroom at his church while a worship service was in session, said police in Santa Ana, California.
In a release Wednesday, the Santa Ana Police Department said they arrested Starlight Baptist Church youth pastor, Jonathan Lamont Jenkins, as he entered a liquor store in Santa Ana. He was charged with aggravated sexual assault of a minor. He's now at the Orange County Jail where he's being held on $1,000,000 bail.
Police said the 13-year-old girl, who had been attending Starlight Baptist Church since 2012, reported that Jenkins, who started working at the church two years ago, began making sexual advances toward her in January when she was still 12.
She told police that in March 2018, she was attending service at the church when she decided to use a restroom she believed was empty. When she entered the restroom, Jenkins was already inside.
The victim said she tried to escape but Jenkins held her against her will, threatened her with physical violence then strangled and sexually assaulted her.
The assault was not immediately reported to police and the victim continued attending the church. Jenkins was also accused of contacting the teenager at church on Aug. 5 and mocking her about the assault. The teenager claims that he warned her that if she ever reported what happened to the police he would say she allowed the assault to happen.
Cpl. Anthony Bertagna told KTLA5 that Jenkins has a "long criminal history" with previous convictions for robbery, burglary, criminal threats and narcotics violations.
"The way he handled this child, in the manner he handled this child, in the location he handled this child, leads them to believe that potentially there are other victims out there," Bertagna said of investigators.
In June, The Christian Post reported on a similar incident that occurred on Father's Day involving a 4-year-old girl at Oasis Christian Church which shares the same address as Starlight Baptist Church located at 1201 West Second St. in Santa Ana. The young girl was trapped in a room away from her peers while adults were busy with other activities.
When asked about the situation Thursday, Detective Nick Vega of the Santa Ana Police Department confirmed to CP that the two churches share "one big lot."
When asked if any connection between the two cases was being looked at Vega referred questions to Bertagna, who serves as the department's public information officer. He was not immediately available for comment Thursday.
The suspect in the case involving the 4-year-old victim is Trinidad Tavarez, a recently saved 51 year old who worked as a handy man and security guard at Oasis Christian Church.
Anatol Ford, senior pastor at Starlight Baptist Church, was not immediately available for comment on the Jenkins case Thursday but told KTLA5 at the time that Tavarez, the former handyman, is a father of three and reformed drug addict who had been working at changing his life through God.
"He's very faithful," Ford told the station. "He just come off of drugs not too long ago. And the street, he lived in the street."
Authorities are asking anyone with information on the Jenkins case to contact Detective Nick Vega at 714-245-8368 or nvega@santa-ana.org. Anonymous tips can also be submitted via Orange County Crime Stoppers at 855-847-6277.