6 Christian Reactions to Trump-Putin Summit: 'Putin's Prison Bride' or Pursuing Peace?
2. Franklin Graham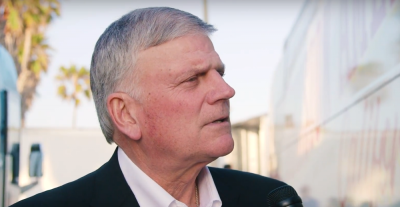 The Rev. Franklin Graham, who has backed Trump on numerous occasions when the president has been criticized by the media, said that the American leader chose to pursue peace.
"Thank you @POTUS @realDonaldTrump for pursuing peace above politics," Graham tweeted. 
The Billy Graham Evangelistic Association president retweeted Trump's own words about the summit, where the president said:
"Nothing would be easier politically than to refuse to meet, to refuse to engage, but that would not accomplish anything. ... I would rather take a political risk in pursuit of peace than to risk peace in pursuit of politics." 
In the lead-up to the major meeting, Graham posted repeatedly that he's praying for both world leaders.
"Join me in praying for President Donald J. Trump and Russian President Vladimir Putin as they meet today," Graham wrote on Facebook Monday. 

"President Donald J. Trump is scheduled to meet with Russian President Vladimir Putin on Monday in Helsinki. Let's lift up both of these leaders and this historic summit in prayer — their discussions could have an impact that reaches around the globe," he added in a previous post.